Train Commuters Protest Due At Brighton Station
14 June 2016, 16:08 | Updated: 14 June 2016, 20:14
Commuters Due To Protest Due At Brighton Train Station at 6.30pm over concerns over series of delays and cancellations
It is following an ongoing dispute with changes to the services for conductors and drivers as well as a high number of staff sickness and staff not working overtime
This was the scene at Brighton Train Station this evening pic from twitter @Tommyblx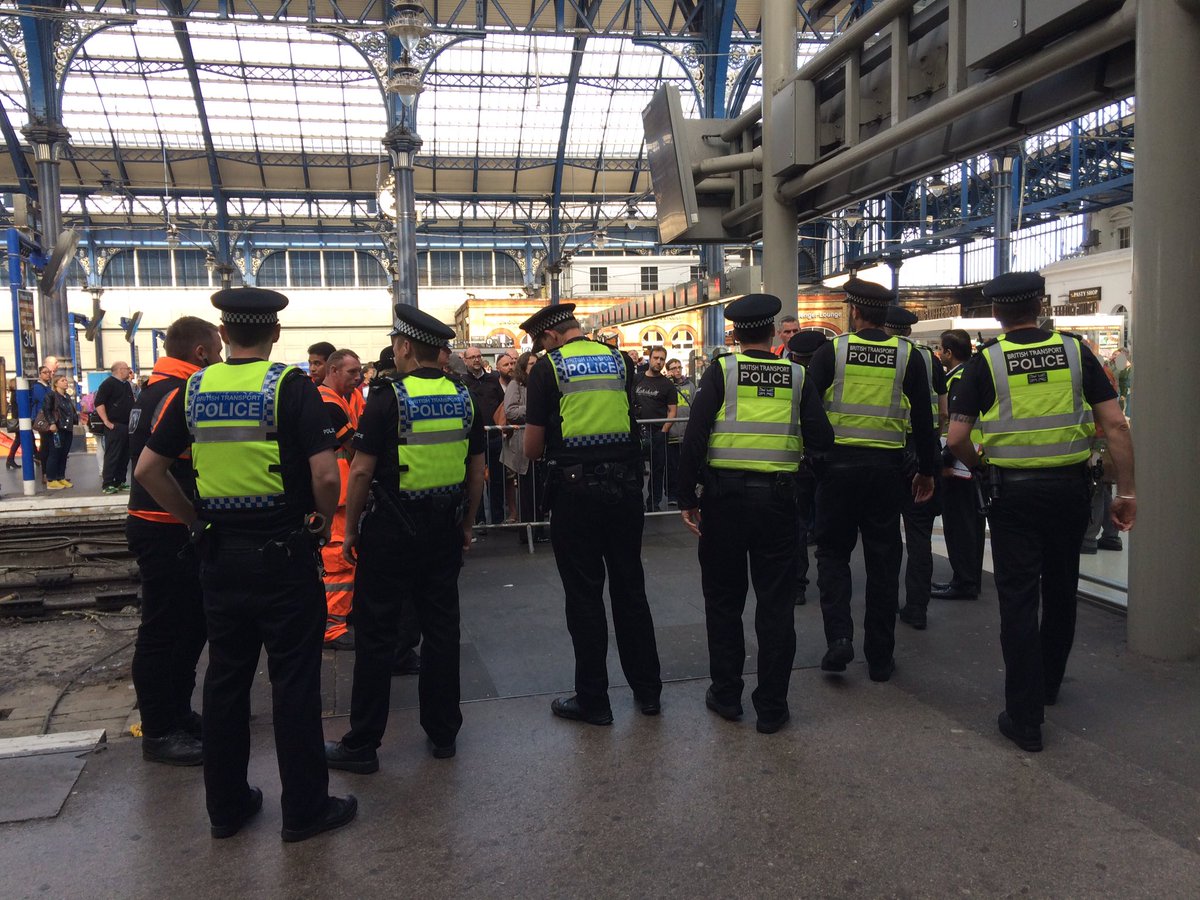 Here is the latest statement from Southern Railways
"Passengers have experienced a significant downturn in service for which we sincerely apologise. Our service has inevitably been hit by the RMT's industrial action by conductors which has seen a substantial increase in cancellations.
Not only have we lost services on strike days but there is also an unprecedented level of conductor sickness which has now forced us to 'pre-cancel' trains every day to limit the impact and help passengers better plan their journeys.
For the last couple of weeks, we have also had to cancel some trains due to a reluctance to work overtime which is adding to the overall number of cancellations due to train crew non-availability.
Cancelling trains is done as a last resort and we apologise for the inconvenience this is causing.
As well as the availability of train crew in general, route punctuality also continues to be affected by work at London Bridge which has significantly reduced network capability, and train fleet failures.
During the last four-week period there were 14 incidents of people hit by trains, multiple signal failures and trespassers on the track – one at Streatham North Junction causing almost 3,000 minutes of delay. Together with Network Rail we are have a plan that focuses on key workstreams to improve performance."
Statement from Caroline Ansell MP regarding continuing disruption to rail passengers on Govia Thameslink services.

"This continuing disruption caused by cancelled trains and late services is completely unacceptable and I share the anger of constituents who have contacted me in large number to complain.
"The anger will be conveyed to the Transport Secretary Patrick McLoughlin tomorrow when I will meet with him and urge him to do all he can to improve the situation.
"Matters are simply getting out of hand and it's time that Govia Thameslink started offering refunds to passengers for the appalling levels of service.
"Their job is to run regular trains on time and they are failing to do that on far too many occasions.
"This is hitting the ability of commuters to get to London and is causing disruption to business and family life because people are simply not where they want to be.
"I have already said that Govia should delay changes to working practices while there are issues with engineering works and the redevelopment of London Bridge Station.
"But I'm also told by Govia that the new working arrangements will not lead to any employee receiving less pay. It doesn't seem possible to get an accurate picture of staff sickness rates due to conflicting accounts, but the operator says the rate pre the April strike was 23 conductors per day and after 45.
"This is a huge rise that no organisation could cope with, particularly alongside the perfect storm of other issues, so I will be seeking a meeting with the RMT union to make my feelings known and state that all this dispute is doing is harming passengers.
"I know the union met with Govia yesterday and I put it to the RMT in the strongest possible terms that they help resolve this present misery and help their members back to work.
"It's also the same message to Govia because both parties should be working hard to reach an agreement.
"I understand that there will be a clamour for Govia to be stripped of its franchise, but the fact remains that there is no-one to step in a run these services without the spectre of even more disruption.
"For now, I want Govia and the RMT to sort this mess out and I urge everyone to get on with it."