Train Passenger Crowds At Brighton Pride
5 August 2018, 08:06 | Updated: 5 August 2018, 13:17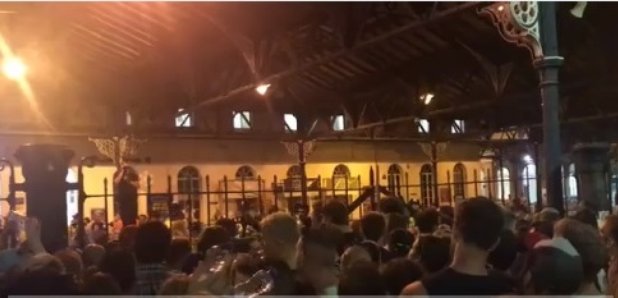 A record 300,000 people turned up for Brighton Pride, with Britney Spears performing at the event for the first ever time but thousands have had trouble getting home.

Britney Spears has thanked the record number of people who watched her first ever performance at Brighton Pride last night
Around 57,000 people packed into Preston Park for the special show.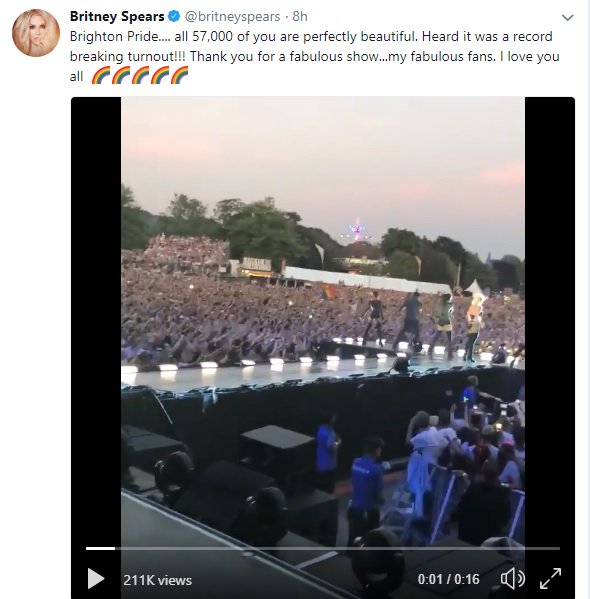 The world famous pop icon danced on stage with a rainbow flag
But after the show thousands of people were left stranded trying to get on a train at Brighton Train Station after the gates to the station were closed to deal with overcrowding issues.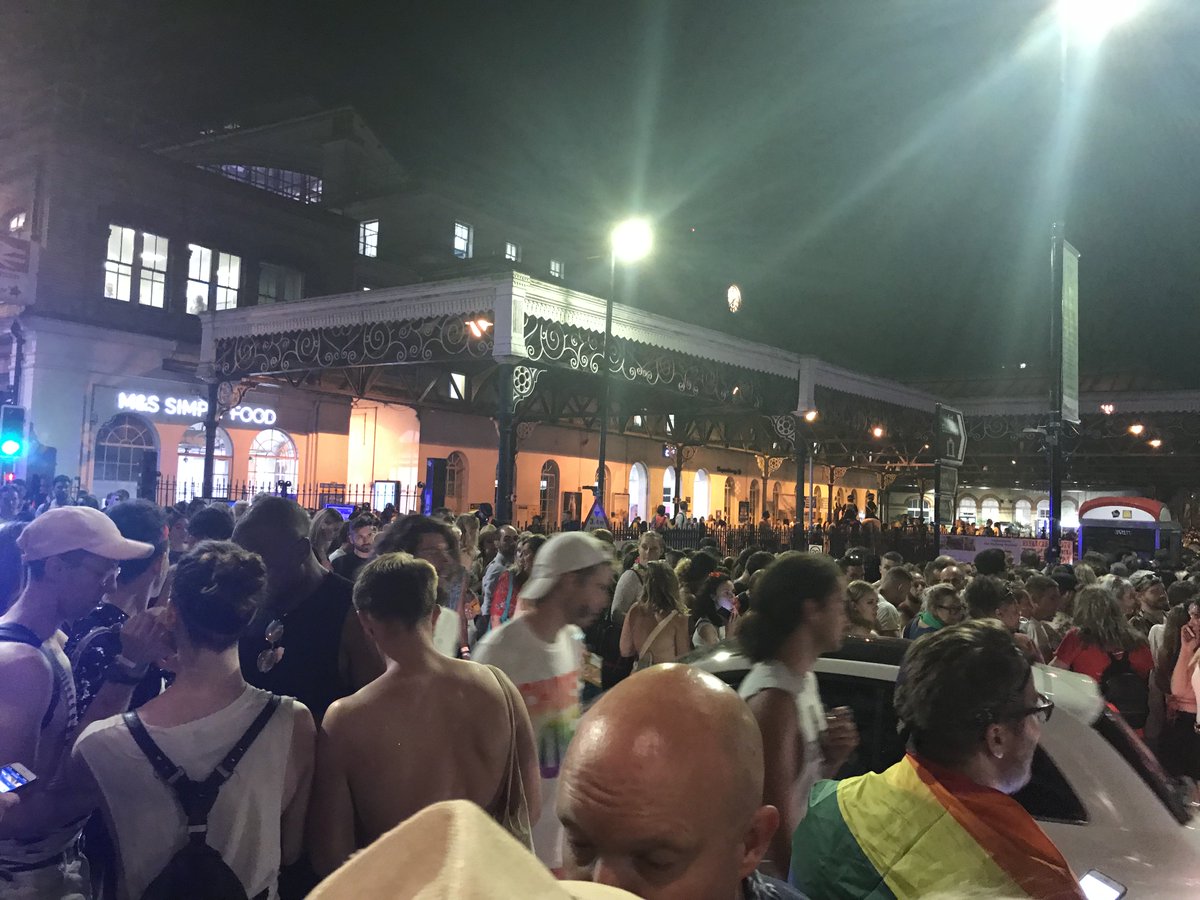 Pictures from @liam_m_hilton
pictures from @scottychops
Once trains were moving, many trying to get back to London had only got as far as Three Bridges by 3.30am.
Govia Thameslink say extra train services have been running overnight and along with the police safety is their priority.
Sunday 5th August

For the first year At Brighton Pride music acts will also perform on the Sunday including Nile Rodgers with Chic, Jess Glynne and Gabrielle.
Train passengers are warned Preston Park station is closed today.
Statement from Govia Thameslink
A Govia Thameslink spokesperson said:
"We ran 15 extra trains yesterday to cope with the unprecedented visitor numbers, in addition to the plan we had agreed with the event organisers. Access to Brighton station was closed for a period by the police to help with crowding in the town. Everyone who needed to get home last night did so. We are talking to the organisers and police about whether we need to enhance today's timetable."
Statement from Brighton Pride
Paul Kemp, Managing Director, Brighton & Hove Pride CIC said:
"Brighton and Hove is an Event City – renowned for its world-class events, from Brighton International Festival to Brighton & Hove Pride – providing a significant benefit to the whole economy of the City. The railway is the lifeblood of the City with businesses and visitors relying on this essential service. It is disappointing that there have been several occasions of station closures at crucial high volume times over the last few years, including the first weekend of Brighton Festival last year, which coincided with the May Bank Holiday and very hot weather.

We have consistently called for even closer collaboration with a city-wide approach to planning for major events, with involvement of businesses and transport partners to ensure smooth operations and collective responsibility for all who play their part in the City economy.

Lessons need to be learned clearly. We are keen, as always, to work with GTR to improve the City and service-wide approach to major events that benefit Brighton and Hove and the UK and our city's economy. Such an approach is vital in ensuring Brighton and Hove's continuing success as a major tourist destination and Event City."