Tributes Following Eastbourne Fire
14 July 2018, 11:51 | Updated: 14 July 2018, 12:03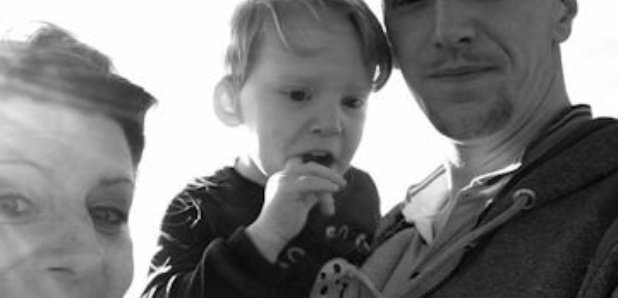 Tributes have been paid to a mum and her 4 year old son who died following a house fire in Eastbourne earlier this week saying 'Our family is totally broken'

Police have started a murder investigation after two bodies were found in the house in Croxden Way on Wednesday.
Gina Ingle's family say she loved being a full time mummy to Milo who was a playful, cheeky and loveable little boy
Gina's partner Toby is still in hospital.
Detectives from Sussex and Surrey's major crime team want to hear from anyone who saw what happened.

While they have yet to be formally identified, police are confident they are the bodies of Gina Ingles, 34, and her son Milo Ingles, four, who lived at the address.
Next of kin of the victims have been informed, and they have issued the following tribute:
"Our family is totally broken and distraught by the tragic loss of our beautiful daughter, sister, auntie and cousin, and grandson and nephew.
"Gina was a kind and free spirited person with a big heart. She loved being a full time mummy to Milo who was a playful, cheeky and loveable little boy. Gina was very creative and she loved music, playing the guitar and had a talent for song writing. She enjoyed arts and crafts, drawing, sewing and baking. She had a flare for creating and decorating themed cakes, which she shared with her family and friends.
"Milo a beautiful little boy so full of fun and smiles, and loved to play with his cars and truck, Thomas the tank engine and recently was always accompanied by Woody and friends from Toy Story. Sometimes he would stand and stare only to then give a cheeky smile to every one of us. His cuddles made us feel loved and special, and made our hearts melt. He was always asking for Nanny's chocolate pennies and if you gave him one he would ask for two, and then three, in his cheeky, cute, sweet way.
"Both Gina and Milo were our shining lights that brought love to us all. We are all trying to come to terms with this terrible loss and there is a huge hole in all of our lives.
"Our love and thoughts also go out to Gina's partner Toby, the man that Milo had started to call Daddy."
The bodies were recovered from the house on Wednesday (11 July) and a post mortem took place on Friday (13 July), which revealed that Gina and Milo tragically died as a result of smoke inhalation.
The fire occurred around 1am and was reported to police at 1.18am on Tuesday (10 July), and the bodies were discovered in a first floor bedroom about 12 noon on Wednesday.
A 26-year-old man who was also in the property at the time of the fire was taken to hospital with burns injuries in the early hours of Tuesday, and remains in an induced coma at this stage.
He has been named as Toby Jarrett, who lived at the house with his partner Gina; he was not the father of Milo.
This is a difficult scene and it will take some time before forensics examinations are complete. It is also likely to be a number of days at the earliest before the two bodies are formally identified.
The cause of the fire is currently being treated as arson and a murder investigation has been launched. No arrests have been made.
Police are continuing to appeal for anyone with any information to report it online or call 101, quoting Operation Druffield.
Detective Chief Inspector Mike Ashcroft, of the Surrey and Sussex Major Crime Team, who is leading the investigation, said: "Our thoughts continue to be with the victims' family and friends. I am aware that this horrific incident continues to have a huge impact on the community. I am appealing to anyone who has even the smallest piece of information which they think might help us to find out who is responsible for committing this terrible crime to get in touch with us."