Weather Warning For Wintry Showers For Sussex and Surrey
13 January 2017, 10:35 | Updated: 13 January 2017, 11:16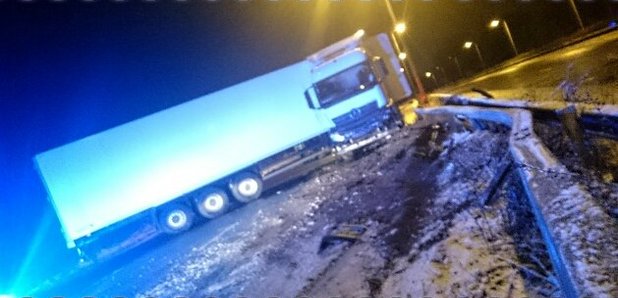 The Met Office Weather Warning For Ice Across Sussex and Surrey until 11 oclock As Snow Clears Away
Forecasters said it will be much colder with daytime highs of 2C to 4C
The Met Office described it as a ``real taste of winter'' caused by a polar airmass spreading south across the UK.
List of School Closures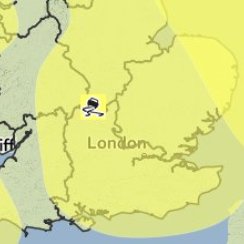 Some people had to abandon their cars on the A217 Reigate Hill which was one of the worst affected places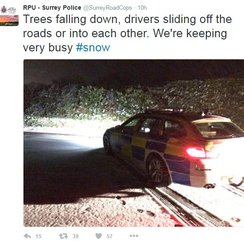 On M23 Pic from @JamesHawker9 trying to get home.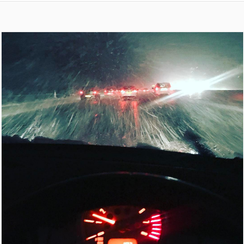 Flights out of Heathrow and Gatwick disrupted on Thursday evening.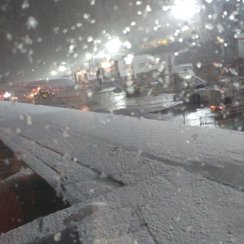 East Sussex Fire & Rescue Service is urging drivers to take extra care on the roads following the weather warning
Motorists are warned to drive with diligence, especially on country roads, where there may be greater chances of ice.
East Sussex Fire & Rescue Service has been running a Winter Ready campaign to raise awareness about the dangers of winter weather. The Service is also highlighting different ways the public can help reduce emergencies by looking after themselves and their loved ones.
David Kemp, from East Sussex Fire and Rescue Service, said:
"The change in conditions on the roads can make it difficult for bikers, motorists and cyclists. It's really important to take this into account before you set out and to remember our actions on the roads affect others. Simple things like making sure you're seen or slowing down gives us all a better chance of arriving safely – in other words drive to arrive."