Woman's Car Stolen In Heathfield Car Park
21 December 2016, 12:35 | Updated: 21 December 2016, 12:58
Police have released footage of a thief stealing a car from an elderly woman in a store's car park after telling her it was leaking.
The 72-year-old victim was approached by the man as she sat in her Ford Focus in the Whole Foods car park in Heathfield, East Sussex.
As she sat in the vehicle with the keys in the ignition, the man said he could see something leaking from the car, and the pensioner got out to look.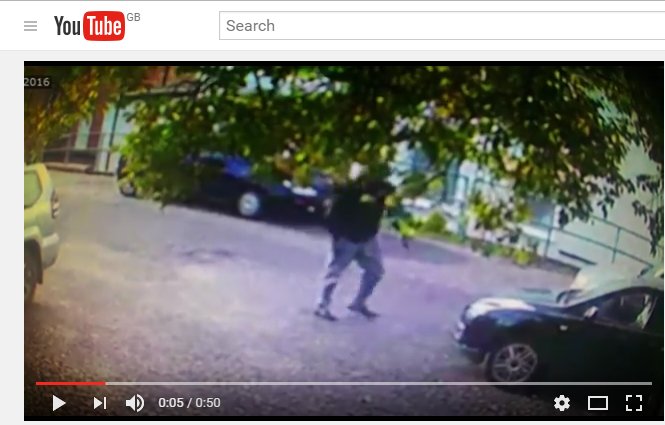 But as she did so the man jumped into the car, started the engine and began to drive off, clipping the elderly woman's knee as she tried to foil his getaway.
As well as the car, the thief - described as stocky, aged around 45 and with stubble - stole her handbag containing house keys, cash and a credit card.
Pc Catherine Maddock, of Sussex Police, said: ``Thankfully the victim is physically fine after the incident but is still extremely shaken. This is a concerning incident but we are hoping someone might have seen the man responsible for the theft.''
The car was recovered five days later about seven miles (11km) away in Hellingly, near Hailsham, following the theft, which happened at around 10.30am on November 16.
Anyone with information is asked to call Sussex Police on 101.