Brighton & Hove Young Carers Grant
13 April 2017, 11:03 | Updated: 27 June 2017, 12:25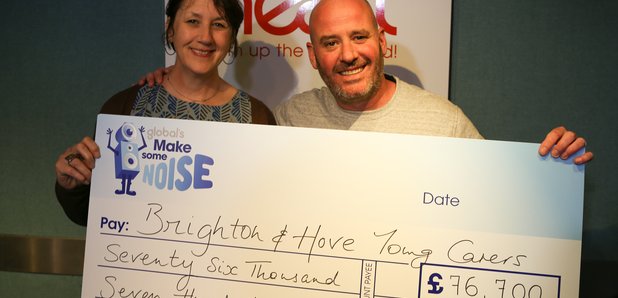 Last year we asked you to support Heart's charity, Global's Make Some Noise. Now Make Some Noise gives a voice to small projects across the country, including The Brighton & Hove Young Carers Centre here in Sussex & Surrey, which supports young people who take on a massive responsibility and care for a family member.
With your help, we raised loads of money for those small charities that you don't really hear all that much about, but they make such a big difference to the people whose lives they touch. Without the generosity from you guys, these charities would struggle to continue the great work that they do.
So thank you so much if you ran the Brighton Half Marathon for Global's Make Some Noise, joined us on our charity golf day, brought a ticket to our epic comedy night or simply texted in your donation.
Jack caught up with Elizabeth Freeman who is the centre manager and he asked her to tell us about the brilliant work that Brighton & Hove Young Carers do. Here is the moment she found out how much money her charity will be getting;