Nicola's Dream Come True
Welcome to Wednesday!
What a very tense morning we had in the studio! Our 'win a wedding' competition is well underway. We had the 4 couples in this morning and they all had to bring in their 'Something OLD, NEW BORROWED OR BLUE', then you, our listeners' decided who brought in the best item.
- Hannah and James had the word 'OLD', they brought in a real life soldier wearing a boer war 1880 uniform, complete with gun and sword.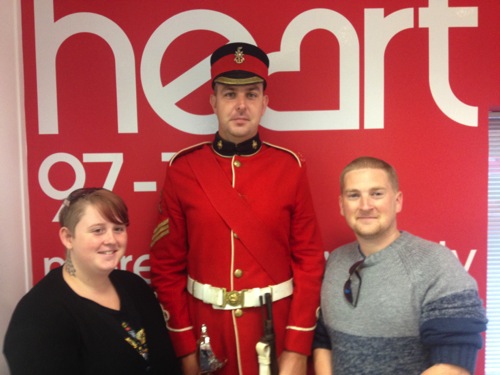 - Claire and Vince had the word 'NEW', they brought in a brand spanking new Mercedes S class! It hasn't even been released yet!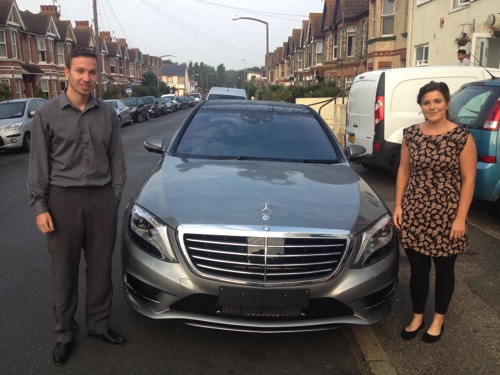 - Hayley and Justin had the word 'BORROWED', they borrowed a classic 1959 Jaguar thanks to AG Classic Wedding Cars, utterly stunning.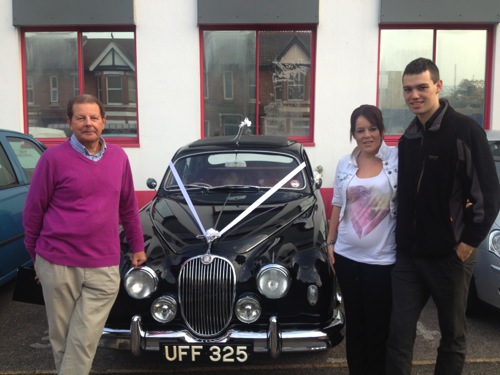 - Kelly and Chris had the word 'BLUE', they created a mini blue hot air balloon complete with a 3 tiered blue wedding cake inside the basket.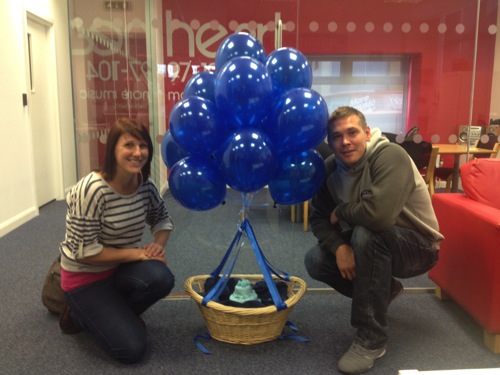 The couple with the least amount of votes would have to leave the competition. So, it all came down to you, our listeners, to decide which couple would be eliminated. It was tense. SO TENSE! The couple that were eliminated were..........Hannah and James.
We now have 3 couples left. Their next task is twitter based. The couple with the least amount of followers by 8am tomorrow morning. If you'd like to follow the couples then head to our twitter page @sussexandsurrey where we have retweeted each couples first tweet.
Find out tomorrow which couple will be leaving the competition.
Also this morning, Tom and Jack helped Nicola achieve one of her goals, she was always wanted to shove a cake in someone's face.......yep.
See how they got on here...
TOMORROW ON HEART BREAKFAST
DON'T FORGET TOMORROW IS 'NATIONAL WEAR YOUR CLOTHES BACK TO FRONT DAY' and we have your chance to win £500!!! On top of all that we'll also be joined on the show by The Wanted!!!