Sure Fire Signs That You're Getting Old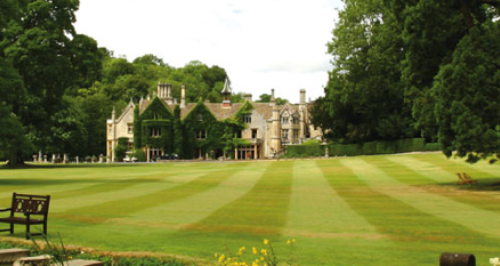 It was a day of celebrity birthdays today. Arnold Schwarzenegger turns 66 and Lisa Kudrow (Phoebe from Friends) is 50. Doesn't that make you feel old? Jack actually managed to get Arnie on the phone to wish him a happy birthday…Tony & Lynsey weren't convinced it was genuine but it was funny all the same!
You wouldn't think it looking out of the window but the summer holidays are in full flow! We offered one lucky parent a chance to win £350 worth of National Trust vouchers plus a Samsung digital camera to help ease the pressure of entertaining the kids for the next six weeks. Steve from Shoreham was today's lucky chap and he can't wait to get out and about with his two nippers.

Jack was all coy this morning as he admitted to having a new hobby that he's a little embarrassed about…he's OBSESSED with his lawn!! He's been so worried about it going brown and patchy during the warm weather he spent 20 minutes in his local hardware shop at the weekend talking about various lawn tonics. Blimey. Lyns was convinced this is simply a sign that he is getting on a bit…poor old fella…so we wanted to know what the other sure-fire signs you're getting old are. Take a listen below...
TOMORROW ON HEART BREAKFAST
On tomorrow's show you could bag yourself a whole stack of National Trust vouchers to help keep the kids occupied this summer plus we want you to share with us the one story you always tell that your friends never believe!