There's A Naked Man In The Studio!
Thursday! But really it's Friday, as tomorrow is like a Saturday so this week we skipped Wednesday. Know what I mean?
So.....this morning was different.
Brian our producer set up a surprise for me and Tom this morning and it was certainly....interesting.
Yesterday Tom mentioned on the show that he's rubbish at drawing. Then this morning we had a surprise visit from a life model!
Have a little listen to this....
A Surprise Mystery Guest For Tom & Nic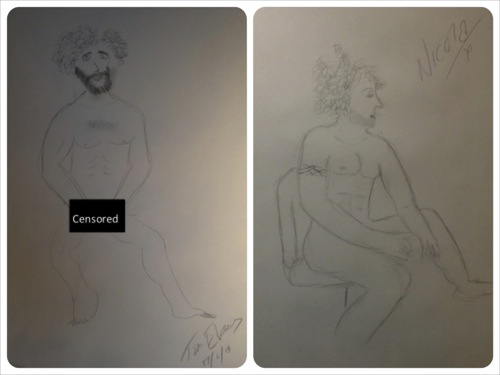 But who did the better drawing? We let an artist decide! Listen to this....
Thankyou so much to James our model and Jake our professional artist for judging our masterpieces.
Yes of course it's a Bank Holiday tomorrow but myself and Tom will still be with you from 6 and with another pair of Busted tickets up for grabs.
See ya tomorrow!
Nic x