Friday: Race For Life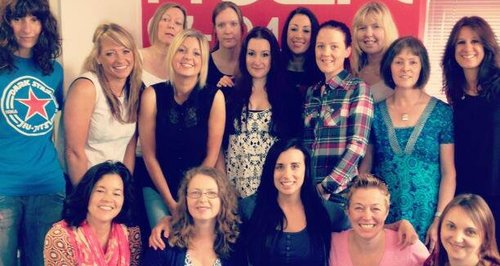 We had lots of lovely ladies in the studio today! Ahead of this Sunday's Race For Life in Horsham, Kaz's "Team Heart" ladies came into the Heart studios to say hello!
50 lovely ladies will be running with Kaz on Sunday and raising loads of money for Cancer Research UK. Well done to all the girls running on Sunday and good luck! All the photos will be on heart.co.uk so you can see what happens on the day. Come down and support if you are in the area!
We had more fantastic prizes to give away today from our friends at Direct Travel Insurance!
Today's prize was a 4 night family stay at Alton Towers! This is a fantastic place for the family with all the theme park rides, the themed hotel and the water park!
Jack listed off 10 activities matched with a location and all you had to do was recall 5 of them! We had the lovely Antonia on the show and she was very good! She managed to get 6 in total which won her the prize. Have a great time.
On Monday's show we find out how Kaz got on at the Horsham Race for Life with her Team of 50 girls!! Have a great weekend and good luck to all the girls at Race for Life this weekend!!!
Enjoy the sunshine!
Tom, Kaz and Jack x