WATCH: #WheresTheCat Prank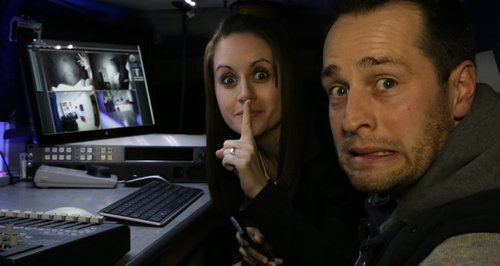 Many have tried over the years but failed.. until now! April Fool's Day 2015, marked the date when Jack The Lad finally got stitched-up by Tom and Nicola.
With the help of Wakefield Security in Worthing (and Jack's wife), Tom and Nicola secretly installed night-vision cameras in Jack's house to monitor his EVERY move from a surveillance van parked down the road. When Jack eventually went to sleep, the fun began...
#WheresTheCat
After a sleepless night, did Jack see the funny side? Mark and Nicola gave him a call live on Heart Breakfast to find out.
Add your comment on our Facebook post below... and don't forgot to click SHARE! Tom & Nic x
Last night, we secretly hid cameras in Jack's house in an attempt to play the ultimate April Fool's prank. Please watch and share! Tom & Nic x#WheresTheCat

Posted by Heart Sussex on Tuesday, 31 March 2015