Heart Breakfast Live From British Airways i360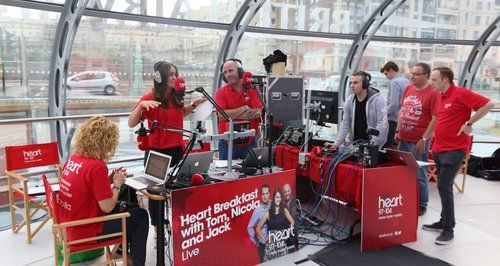 Heart Breakfast broadcasted live from the British Airways i360 as they gave you a 360 degree view of the show.
On Thursday 4th of August, Nicola Hume and Jack 'The Lad' took to the skies above Brighton for a very special Heart Breakfast.
The show came live from the brand new British Airways i360 pod, 450ft above Brighton beach with stunning panoramic views across Brighton and beyond.
Listeners were invited to watch the show and see everything; from Marcella reading the news, to the ad-breaks being performed live by actors.
Check out our highlights video below:
Live Ad-Break 1 (Magic Man, Centre For Sight, Porky Whites)
Live Ad-Break 2 (TSS Facilities, Sealife Centre, Birchwood Group)