"How To Annoy Tom Evans"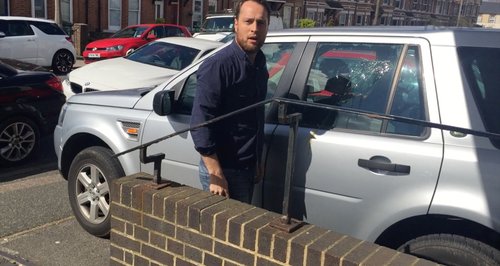 Hey guys! So this week has been SO much fun (for me…..and you…..not Tom). This week has a rather annoying theme to it. I came up with "How to annoy Tom Evans, with me Nicola Hume."
Each day I came up with some quirky ways to wind him up and as the week went on, you can see the annoyance in his face. Hahaha!
He described me as "LIKE AN ANNOYING LITTLE SISTER"
Day 1 – Finger in the ear
Day 2 – Passing Tom things
Day 3 – Sticking things to Tom (my personal favourite, that last one looked pretty painful hee hee)
Day 4 – Seasoning…..He's really starting to get angry now.
And last but not least, Day 5 – Throwing things at Tom.
Judging by you Facebook comments, you've been enjoying these as much as I have so let us never forget Tom's angry bearded face. Let us watch these videos in the knowing that Tom despised every second of it.
Mwahahahahaaaaa! Nicola xx