Win DAB Digital Radio For Your Car
12 February 2018, 09:17 | Updated: 7 May 2019, 12:37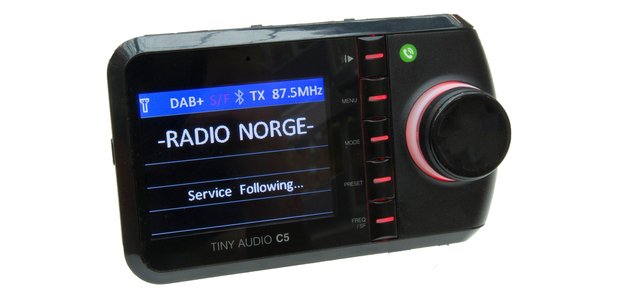 To celebrate DAB in Surrey, we want to kit out your car with the latest DAB tech. Introducing the "Tiny Audio C5 DAB+"
It gives you access to over 50 DAB stations in Surrey through your existing vehicle radio, whilst also utilising Built-In-Hands-Free, allowing you to stream music and make calls from your phone. Not only that, but we'll get it installed by a trained engineer.
To be in with a chance of winning, just answer the question further down this page.
DAB digital radio gives you much greater choice, with all your existing stations plus many-more digital only stations. There are over 50 stations available on digital radio in Surrey.
Digital radios are easy to tune at the touch of a button. The sound is hiss and crackle free. And there's no need to retune on long journeys.
And if you already love listening to your favourite digital stations at home, why miss it in your car? There are lots of digital radios and adapters available that can be fitted easily and neatly in your car.
How do I get digital radio in my car?
An adapter that attaches neatly to the dashboard and lets you play DAB stations through your existing radio. This can be fitted so there are no trailing wires and it does not involve disturbing your dashboard. They often come with extra features such as Bluetooth and hands free.
A hidden adapter which also uses your existing radio, except you can navigate stations using your car's built in controls.
A new replacement fitted DAB radio. They often come with extra features such as Bluetooth and hands free.
Get a professionally installed upgrade to your car radio in Surrey and look for the Digital Radio Tick Mark for approved installers.
There are now digital radio tick mark installers on hand to get you fitted quickly and neatly at retailers and garages throughout Surrey; including Halfords, Halfords AutoCentre, KwikFit, Carters Car Care, Woodside Garage, Bannings and Cartronics.
They will be able to advise you on the best antenna for your car.
Find your nearest registered Tick Mark installer: http://www.getdigitalradio.com/digital-radios/in-car/search-in-car/