Spooky! Take That Unveil The Scary Video For Their Latest Single 'New Day'
31 May 2017, 12:18 | Updated: 31 May 2017, 12:27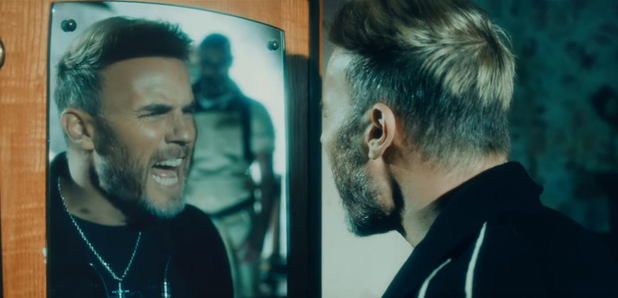 Warning – don't watch this video if you're afraid of the dentist!
It's nowhere near Halloween, yet the new video from Take That is very spooky indeed, as it sees Howard, Mark and Gary chased by ghosts, a scarecrow, an evil clown and – perhaps scariest of all – a DENTIST. Yes, the boys might have become men now, but it seems a trip to the dentist doesn't get any less scary!
The newly unveiled video is for their latest single 'New Day', taken from their eight album Wonderland, which was released back in March. You might recognise influences from Michael Jackson's 1983 single Thriller, which set the bar for music videos. And Gary and co. seem to have had a ball!
Speaking about the making of the 'New Day' video, in which Take That dance about with zombie on a hillside, Howard has explained: "It's all happy, which is very unusual for zombies because you'd normally end up getting eaten."
As well as Michael Jackson, the video has also been influenced by movies from the 1980s, as Howard explained of his unusual look: "You're joining us on the set of New Day. I'm supposed to look like Michael J Fox in the 1980s."
Meanwhile, Gary's hairstyle is the same as it was when Take That first came onto the scene more than two decades ago. Looking good, Gary!
The trio are currently in the midst of their 'Wonderland Live' tour, which on June 18 will take them to the Eithad Stadium in Manchester.
Profits from the performance will be donated to the Manchester Emergency Fund, a charity set up after the atrocity that occurred at Manchester Arena during Ariana Grande's last week. Mark has said the gesture is intended to help "everyone who has been affected by the events that happened in Manchester".