Heart select: Jet2holidays Blue Discoveries
5 December 2018, 08:59 | Updated: 5 December 2018, 09:04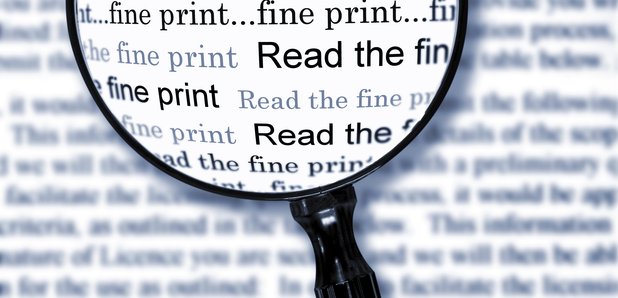 Blue Discoveries|North East, North West, Yorkshire, Scotland, West Midlands, East Anglia, Cambridgeshire, Essex|January 2019

RULES
1. The following rules ("Specific Rules") together with the general competition terms and conditions (which can be found at https://www.heart.co.uk/terms-conditions/ (the " Competition Terms and Conditions") of Global (as defined in the Competition Terms and Conditions apply to 'Blue Discoveries' radio competition (the "Competition") which will run from Monday 14th January on North East, North West, Yorkshire, Scotland, West Midlands, East Anglia, Cambridgeshire, Essex (the "Radio Station").
2. Anyone who enters the Competition (an "Entrant") will be deemed to have read and accepted the Specific Rules and the Competition Terms and Conditions and will be bound by them.

DETAILS OF THE COMPETITION:
3. To enter the Competition an Entrant must go online to https://www.heart.co.uk and register their details. Online entry will open at 12:01 on Friday 11th January and close at 12:00 on Monday 14th January.
4. To enter, entrants must tell us their light hearted stories about why they need their Blue Monday cheering up.
5. From all entries, programming will create a short list from some of the most entertaining stories, selecting one Breakfast winner and one Drive winner at random and bringing them to air during both shows for Jet2holidays to come to the rescue with an amazing holiday prize.
6. All Entrants selected to come to air will be required to talk to the presenter(s) and the conversation will be recorded and played on-air. If the caller fails to answer a return call from Global, is driving at the time of the call and is unable to pull over or cannot continue the call for any reason the call may be terminated and another Entrant selected at random.

ELIGIBILITY:
7. Entrants must be aged 18 or over & hold a valid UK passport with at least 6 months' before the expiry date.
8. Entry is restricted to one entry per person; duplicate entries per day will be excluded from the Competition.
9. Employees and officers of Jet2holidays, Jet2.com Limited ("Jet2.com"), Fowler Welch-Coolchain Limited, Dart Group plc or any organisation professionally involved with the prize draw, or their close relatives, are not eligible to enter.
PRIZE:
- Heart North West

BREAKFAST

There will be one winner who will win a 7 night holiday on an all inclusive plus basis in a One Bedroom suite at the 4 star Louis Paphos Breeze in Paphos Resort, Cyprus for a family of four (2 adults and up to 2 children up to the age of 12 years on the date of return). Room type according to availability; the prize includes return flights from Manchester Airport to the destination.
This prize holiday must be booked by 29th March 2019 and travel to and from destination to be taken between the following dates: 10/05/19 - 31/05/19

This prize is subject to the Holiday Prize Terms and Conditions.

Prize number - 50

DRIVE

There will be one winner who will win a 7 night holiday on a half board basis in a Standard Double or Twin room at the 4 star Sertil Deluxe Hotel in Oludeniz, Dalaman, Turkey for 2 adults aged 18 years or over on the date of departure. Room type according to availability; the prize includes return flights from Manchester Airport to the destination. This prize holiday must be booked by 29th March 2019 and travel to and from destination to be taken between the following dates: 05/06/19 - 27/06/19

This prize is subject to the Holiday Prize Terms and Conditions.

Prize number - 137

- Heart Scotland

BREAKFAST

There will be one winner who will win a 7 night holiday on a half board basis in a Comfort One Bedroom apartment at the 4 star HOVIMA La Pinta Beachfront Family Hotel in Costa Adeje, Tenerife
for a family of four (2 adults and up to 2 children up to the age of 13 years on the date of return). Room type according to availability; the prize includes return flights from Edinburgh or Glasgow Airport to the destination.
This prize holiday must be booked by 29th March 2019 and travel to and from destination to be taken between the following dates: 03/06/19-18/06/19 or 08/07/19 -16/07/19

This prize is subject to the Holiday Prize Terms and Conditions.

Prize number - 48

DRIVE

There will be one winner who will win a 7 night holiday on a half board basis in a Twin room with Side Sea View at the 4 star Four Views Oasis in Canico, Madeira for 2 adults aged 18 years or over on the date of departure. Room type according to availability; the prize includes return flights from Edinburgh or Glasgow Airport to the destination.
This prize holiday must be booked by 29th March 2019 and travel to and from destination to be taken between the following dates from Glasgow Airport: 19/02/19 - 03/03/19, 21/08/19 - 06/09/19 or 22/10/19 - 01/11/19. From Edinburgh Airport: 19/02/19 - 03/03/19 or 21/08/19 - 06/09/19.

This prize is subject to the Holiday Prize Terms and Conditions.

Prize number – 45

- Heart West Midlands

BREAKFAST

There will be one winner who will win a 7 night holiday on an all inclusive basis in a Large Double and Twin room at the 4 star plus Side Star Resort in Antalya, Turkey for a family of four (2 adults and up to 2 children up to the age of 14 years on the date of return). Room type according to availability; the prize includes return flights from Birmingham Airport to the destination.
This prize holiday must be booked by 29th March 2019 and travel to and from destination to be taken between the following dates: 26/05/19 - 16/06/19

This prize is subject to the Holiday Prize Terms and Conditions.

Prize number - 150


DRIVE

There will be one winner who will win a 7 night holiday on a half board basis in a Double room with Balcony at the 4 star plus in Gran Hotel Sol Y Mar in Calpe, Costa Blanca, Spain for 2 adults aged 18 years or over on the date of departure. Room type according to availability; the prize includes return flights from Birmingham Airport to the destination.
This prize holiday must be booked by 29th March 2019 and travel to and from destination to be taken between the following dates: 10/01/19 - 07/02/19 or 04/03/19 - 14/03/19

This prize is subject to the Holiday Prize Terms and Conditions.

Prize number – 166

- Heart Yorkshire

BREAKFAST

There will be one winner who will win a 7 night holiday on a half board basis in a Standard Double or Twin room at the 4 star Hotel Caribe in PortAventura Salou, Costa Dorada, Spain for a family of four (2 adults and up to 2 children up to the age of 12 years on the date of return). Room type according to availability; the prize includes return flights from Leeds Bradford Airport to the destination.
This prize holiday must be booked by 29th March 2019 and travel to and from destination to be taken between the following dates: 18/05/19 - 08/06/19

This prize is subject to the Holiday Prize Terms and Conditions.

Prize number - 121

DRIVE

There will be one winner who will win a 7 night holiday on a half board basis in a Double or Twin room at the 4 star Port Ciutadella Hotel in Cuitadella, Menorca for 2 adults aged 18 years or over on the date of departure. Room type according to availability; the prize includes return flights from Leeds Bradford Airport to the destination.
This prize holiday must be booked by 29th March 2019 and travel to and from destination to be taken between the following dates: 10/05/19 - 23/05/19 or 01/10/19 - 24/10/19

This prize is subject to the Holiday Prize Terms and Conditions.
Prize number - 60

- Heart Cambridgeshire

BREAKFAST

There will be one winner who will win a 7 night holiday on an all inclusive basis in a Family room with Garden
View at the 4 star Aldemar Cretan Village in Hersonissos, Crete, Greece for a family of four (2 adults and up to 2 children up to the age of 12 years on the date of return). Room type according to availability; the prize includes return flights from Stansted Airport to the destination.
This prize holiday must be booked by 29th March 2019 and travel to and from destination to be taken between the following dates: 24/05/19 - 31/05/19 or 01/10/19 - 17/10/19

This prize is subject to the Holiday Prize Terms and Conditions.

Prize number - 113

DRIVE

There will be one winner who will win a 7 night holiday on an all inclusive plus basis in a Standard Double or Twin room at the 5 star Titanic Deluxe Bodrum in Guvercinlik, Bodrum, Turkey for 2 adults aged 18 years or over on the date of departure. Room type according to availability; the prize includes return flights from Stansted Airport to the destination.
This prize holiday must be booked by 29th March 2019 and travel to and from destination to be taken between the following dates: 10/05/19 - 16/05/19 or 05/06/19 - 27/06/19


This prize is subject to the Holiday Prize Terms and Conditions.

Prize number – 142

- Heart East Anglia

BREAKFAST

There will be one winner who will win a 7 night holiday on an all inclusive plus basis in a Club Jacuzzi Duplex at the 4 star Starlight Resort in Antalya, Turkey for a family of four (2 adults and up to 2 children up to the age of 11 years on the date of return). Room type according to availability; the prize includes return flights from Stansted Airport to the destination.
This prize holiday must be booked by 29th March 2019 and travel to and from destination to be taken between the following dates: 01/05/19 - 31/06/19.

This prize is subject to the Holiday Prize Terms and Conditions.

Prize number -144

DRIVE

There will be one winner who will win a 7 night holiday on a half board basis in a Standard Double room at the 4 star Sol Marbella Estepona in Estepona, Costa Del Sol, Spain for 2 adults aged 18 years or over on the date of departure. Room type according to availability; the prize includes return flights from Stansted Airport to the destination.
This prize holiday must be booked by 29th March 2019 and travel to and from destination to be taken between the following date: 04/03/19 - 28/03/19, 10/05/19 - 16/05/19 or 01/10/19 - 09/10/19.

This prize is subject to the Holiday Prize Terms and Conditions.

Prize number - 86

- Heart Essex

BREAKFAST

There will be one winner who will win a 7 night holiday on an all inclusive basis in a Family room at the 4 star Sundance Resort in Turgutreis, Bodrum, Turkey for a family of four (2 adults and up to 2 children up to the age of 12 years on the date of return). Room type according to availability; the prize includes return flights from Stansted Airport to the destination.
This prize holiday must be booked by 29th March 2019 and travel to and from destination to be taken between the following dates: 14/05/19 - 04/06/19

This prize is subject to the Holiday Prize Terms and Conditions.

Prize number - 141

DRIVE

There will be one winner who will win a 7 night holiday on an all inclusive basis in a Junior suite at the 4 star Vanity Hotel Suite In Cala Mesquida, Majorca, Spain for 2 adults aged 18 years or over on the date of departure. Room type according to availability; the prize includes return flights from Stansted Airport to the destination.
This prize holiday must be booked by 29th March 2019 and travel to and from destination to be taken between the following dates:
05/06/19 - 27/06/19, 05/09/19 - 25/09/19 or 01/10/19 - 09/10/19

This prize is subject to the Holiday Prize Terms and Conditions.

Prize number - 106

- Heart North East

BREAKFAST

There will be one winner who will win a 7 night holiday on a half board basis in a Double room at the 4 star Globales Los Patos Park In Benalmadena, Costa Del Sol, Spain for a family of four (2 adults and up to 2 children up to the age of 12 years on the date of return). Room type according to availability; the prize includes return flights from Newcastle Airport to the destination.
This prize holiday must be booked by 29th March 2019 and travel to and from destination to be taken between the following dates: 08/04/19 - 15/04/19 or 29/04/19 - 13/05/19

This prize is subject to the Holiday Prize Terms and Conditions.

Prize number - 52


DRIVE

There will be one winner who will win a 7 night holiday on a half board basis in a Plaza House Double room at the 4 star Hotel Calvia Beach The Plaza in Magalluf, Majorca, Spain for 2 adults aged 18 years or over on the date of departure. Room type according to availability; the prize includes return flights from Newcastle Airport to the destination.
This prize holiday must be booked by 29th March 2019 and travel to and from destination to be taken between the following dates: 05/06/19 - 27/06/19, 05/09/19 - 25/09/19 or 01/10/19 - 09/10/19

This prize is subject to the Holiday Prize Terms and Conditions.

Prize number - 92

HOLIDAY PRIZE TERMS AND CONDITIONS:

10. The prize and dates are subject to flight and hotel availability at the time of request and may only be taken during the timeframes specified in the individual prize terms. Please note, prize flights are limited on the flights operated by Jet2.com and may be unavailable even if there is general availability on a particular flight.

11. The prize is subject to the Jet2holidays and Jet2.com general terms and conditions which can be found at www.jet2holidays.com/terms-and conditions and www.jet2.com/terms respectively. In the event of any conflict, these Holiday Prize Draw Terms and Conditions shall take precedence.


12. Jet2holidays reserves the right (but shall be under no obligation) to offer alternative dates/destinations of equal or greater value.

13. The prize is non-transferable and may not be exchanged for cash. The prize must be taken by the prizewinner (who must be over the age of 18) along with their selected travel companions notified to Jet2holidays in the relevant booking, subject to the maximum number of passengers specified within the prize details. Flights must be taken at the same time from the same airport.

14. Any optional purchases or supplements are extra and are subject to the standard Jet2holidays or Jet2.com terms and conditions and any applicable charges must be paid for by the winner at the time of booking for all the travelling party.
15. The prize duration cannot be extended, and the hotel and/or room type will not be changed by the winner. Any additional passengers booked will be charged at normal rates for additional flights and rooms. Please note, once you have made a booking you cannot amend the travel dates or change any name[s] on the booking.

16. Jet2holidays reserves the right to amend or cancel the flights or holiday for administrative reasons without prior notice. Please note that the Jet2.com flight schedules are not guaranteed. Flights to certain destinations are only available on certain days.

17. This prize includes 1 free item of checked baggage per person up to 22kg and airport transfers to and from the hotel. Transfers to and from the airport in the UK are not included.

18. Travel insurance is provided by Global.

19. All passengers must have a valid passport to travel and must meet all relevant visa and/or other entry requirements.

20. Jet2holidays will not be liable for any cancellations or changes to the prize draw or the prizes, or for any loss or damage. Nothing in these terms shall exclude or limit the liability of Jet2holidays in relation to personal injury or death caused by Jet2holidays negligence or for fraud.

21. These terms are subject to English Law and by submitting an entry, Entrants submit to the exclusive jurisdiction of the courts of England.

22. Global reserves the right to substitute the prize with another prize at its absolute discretion.

23. Entrants' details will be used to administer the competition. When entering the competition entrants will be invited to opt in to receiving marketing from Jet2holidays. If entrants choose to opt in, their details will be retained by Jet2holidays for the purposes of marketing (which may include activities such as passing on information about deals, offers and promotion codes from Jet2holidays). Details will be used in accordance with the Jet2holidays privacy policy (see https://www.jet2holidays.com/privacy-policy).

24. Global is the promoter of this Competition.