Cinderella at Blenheim Palace
7 November 2018, 14:09 | Updated: 8 November 2018, 09:58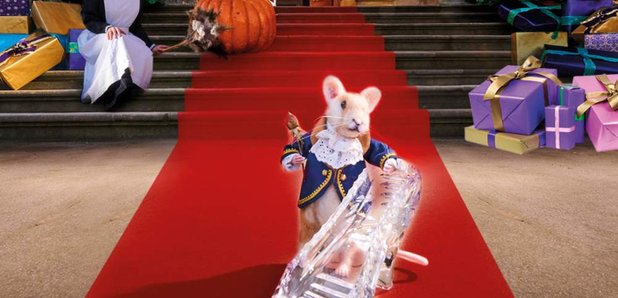 Cinderella - A festive fairytale experience at Blenheim Palace
Listen to Heart Breakfast with Matt & Michelle on Monday, November 12th 2018 for your chance to win a family ticket to the opening day of Cinderella at Blenheim Palace on November 23rd 2018.

Explore the State Rooms, seasonally decorated and lavishly themed into the magical fairy tale fantasy world of Cinderella…
Wander along colonnades and through historic rooms filled with hidden surprises, the sights and sounds conjure up much-loved fairy tale characters.
The Stepmother's drawing room set for Afternoon Tea, the Ugly Sister's room is bright and bold, scattered with clothes, books and shoes. Whilst Cinderella's room is home to her delicate hand-made gown. Walk further into the crystal world of The Fairy Godmother, then along to the Prince's charmingly grand room.
Midnight strikes, the clocks all chime, and as the story ends, hang your own wish upon the Wishing Tree in the romantically candlelit chapel.
23rd November 2018 - 6th January 2019
Get your tickets here!