30 Stray Cats Rescued In Cherwell
29 May 2018, 13:06 | Updated: 29 May 2018, 13:08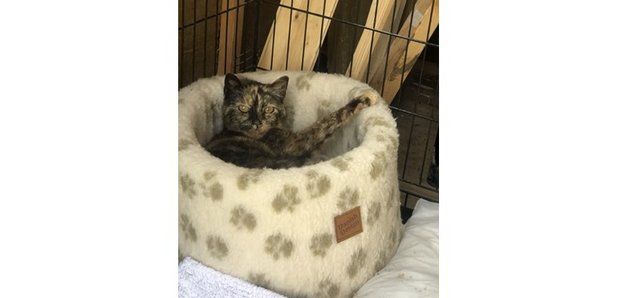 Dozens of people have chipped in to help save a colony of around 30 stray cats living wild on a compost heap in Cherwell.
They've donated nearly £3,000 so they can have vital veterinary treatment.
Cherwell Cats Protection is hoping to find many of them homes. It said:
'We received a phone call from a lady who needed help with a large feral colony who were not at all well. She believed there were between 25-30 cats not all were feral. We went out to assess the situation to see which was the best course of action and with what we saw, we knew we had to help somehow. The cats were beautiful but were severely dehydrated, lethargic, full of worms & most suffered with cat flu. We found a mum with 6 tiny kittens hiding in a container and a black female cat (now named Hope) collapsed in the long grass.
'It broke our heart - we are of course going to help the cats but we need support. We have enough man power to catch and neuter these cats but we really need help financially. Each and every cat must be blood test for FIV/Felv, neutered, wormed, flea'd and must have antibiotics. Hope will need to stay in the vets overnight on a drip as she is struggling, we are sure she will not be the only cat that needs treatment.
'The cost range for each cat is £120-250 depending on the severity of their individual case. With overnight stays costing an extra £50.
'All funds raised above and beyond those needed to help this colony of feral cats will be used to help the other cats in the branch's care.'
The JustGiving page can be found here: https://www.justgiving.com/fundraising/cherwell-cats-protection