£3m Extension For Oxfordshire Robotics Facility
12 July 2019, 09:25 | Updated: 12 July 2019, 09:30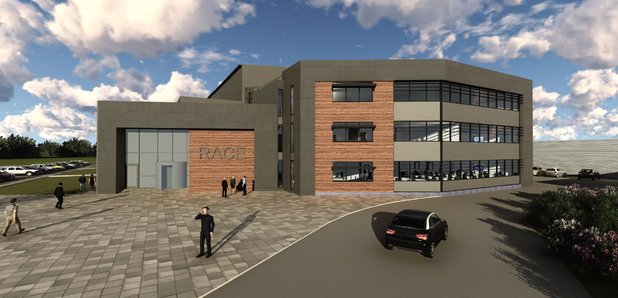 The Government's announced funding for a £3 million extension to a robotics research facility near Oxford.
RACE at Culham Science Centre looks into how machines can be used in extreme conditions - like in nuclear fusion plants.
It'll create more than 100 jobs.
Since opening in 2016, the UK Atomic Energy Authority's Remote Applications in Challenging Environments (RACE) facility has conducted R&D into the use of robotics in extreme industrial environments where it is difficult to send people to carry out work. It also supports companies developing their own autonomous systems. RACE is a key centre for implementing the Government's Robotics & Autonomous Systems strategy, which aims to equip the UK to compete in this emerging global industry.
The building extension, funded by the Department for Business, Energy and Industrial Strategy, will allow the RACE workforce to expand by more than 50% (to 250) and increase collaboration with academic and industry partners on the latest robotics equipment and testing facilities.
Existing partnerships have already seen RACE work with organisations testing solutions for the international fusion energy project ITER, decommissioning technology for the nuclear industry, driverless cars, and ground robots.
The expansion of the RACE building follows on from strong recent Government investment in UKAEA's fusion research activities at Culham, including the forthcoming Fusion Technology Facilities, H3AT tritium test facility and Oxfordshire Advanced Skills apprentice training centre.
Announcing the investment, Chris Skidmore, Minister of State for Universities, Science, Research and Innovation, said:
"Innovation requires infrastructure. Not only will the extension to RACE create over 100 highly skilled jobs and improve collaboration. But it moves the UK closer to a globally significant robotics cluster in Oxfordshire."
Head of RACE Dr Rob Buckingham said:
"This investment in the RACE building is a big deal for robotics because remote operation is mission-critical for a fusion power plant.
"In addition to supporting key international fusion projects, we are working on wider challenges in hazardous environments, including nuclear decommissioning and remote inspection.
"We want to share knowledge rather than assume that RACE's technological developments will be picked up by the supply chain."