4-Minute Mile Runner Bannister Dies In Oxford
5 March 2018, 08:12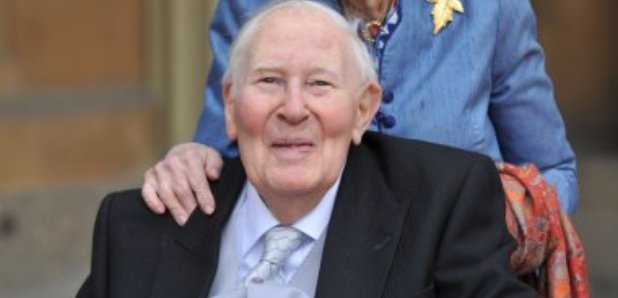 Tributes are being paid to record-breaking athlete Sir Roger Bannister following his death in Oxford, aged 88.
Bannister, aided by Sir Christopher Chataway and Chris Brasher as pacemakers, achieved the feat by running three minutes 59.4 seconds at the Iffley Road track in the city on 6 May 1954.
Bannister, who also won a Commonwealth and European Championship gold medal that year, went on to become a leading neurologist.
He was diagnosed with Parkinson's disease in 2011.
A statement from his family said:
"Sir Roger Bannister, died peacefully in Oxford on 3rd March 2018, aged 88, surrounded by his family who were as loved by him, as he was loved by them.
"He banked his treasure in the hearts of his friends."
Lord Coe, who followed in Bannister footstep's by breaking the mile world record in 1981, paid tribute to an inspirational man.
The president of athletics governing body said on Twitter: "This is a day of intense sadness both for our nation and for all of us in athletics. There is not a single athlete of my generation who was not inspired by Roger and his achievements both on and off the track."
Coe later said:
"When we joined our athletics clubs, Roger Bannister was the person that they were talking about.
"We will miss him dramatically. He's one of the cleverest people I've ever met but, in equal measure, probably one of the most modest and what he did was Herculean."
British Athletics tweeted: "All at British Athletics are incredibly saddened by the passing of Sir Roger Bannister at the age of 88. A legend in every sense of the word."
The London Marathon posted on Twitter: "For some the word legend doesn't quite cut it. Rest in peace Sir Roger Bannister."
Sir Mo Farah, fresh from winning the 'Big Half' as he fine-tunes his London Marathon preparations, described Bannister as "always humble, supportive and encouraging" and "an inspiration to so many".
British long-distance runner Jo Pavey, a former European champion over 10,000 metres, said Bannister's feat "showed that barriers could be broken".
She said: "He's such a great example to all the athletes coming through. He was such a gentleman, so able to give encouragement to all the generations of athletes coming through and he'll be so sorely missed. He's left such an amazing legacy in our sport, he was a true hero."