800 Homes Still Without Power In Oxfordshire
11 December 2017, 08:25 | Updated: 11 December 2017, 09:54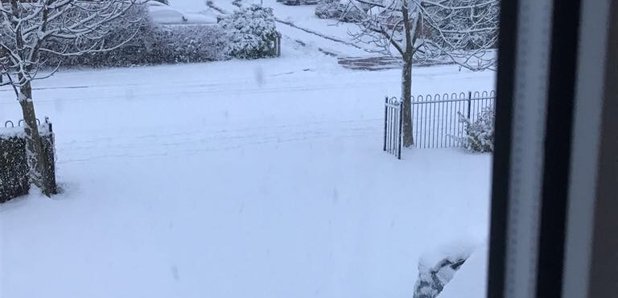 800 homes are still without power in Oxfordshire because of the severe weather yesterday.
The energy company SSE say they are working towards getting the electricity back up and running.
Heavy snow and winds of up to 70mph damaged SSEN's overhead network. Across Oxfordshire, Wiltshire and parts of Berkshire, 50,000 customers had their electricity restored.
Areas still affected include North Leach, Burford, Grove, Farringdon and Kidlington and they are being offered welfare facilities.
Greg Clarke is the spokesperson for SSE.
Embed Video
In addition, welfare vans, serving free hot food and drinks, are in the following locations:
ASCOTT VILLAGE SHOPS, OX7 6FY

BAYSWATER FARM ROAD, HEADINGTON OX3 8DY

DRAYTON ST LEONARD CHURCH, OX10 7AY

JOLLY TAR PUB, QUEENS ROAD, HANNINGTON, SN6 7RP
Craig Gilroy, Director of Customer Operations for SSEN, said:


"With access issues easing, our teams are making good progress restoring power to the last remaining homes affected by yesterday's extreme weather. We have diverted extra resources to the Oxfordshire area, including contractors and engineers from other SSEN areas.
"I would like to apologise to anyone who was without power overnight and assure them we will be working hard to carry out the final repairs this morning. I would also encourage customers to make use of the welfare facilities on offer and to call us on the national power cut emergency number, 105, if they are concerned about a vulnerable family member or neighbour."