£850,000 To Be Spent On Uni of Reading Tennis Courts
20 April 2017, 07:31 | Updated: 20 April 2017, 09:03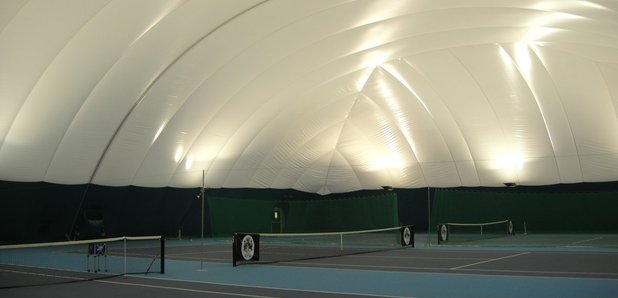 The tennis courts at Reading University are being expanded, at a cost of £850,000.
Three brand new tennis courts will be built next to the University's five existing courts at Whiteknights campus and will be housed underneath a weatherproof dome.
The domed courts will be weather tight, floodlit, insulated and heated in winter, allowing for play during the colder months of the year.
Along with the creation of the new tennis dome, all five existing outdoor courts will be resurfaced and have new floodlights, bringing the total number of tennis courts on campus from five to eight.
The project is set to cost approximately £850,000 and is part-funded by the Lawn Tennis Association (LTA). Up to £300,000 funding will be contributed by the LTA, which will go towards fitting out the courts to LTA-approved standards.

John Golding, LTA's regional manager, says:
"We are delighted to be able to support the University of Reading with the development of the SportsPark Tennis Centre. There's already an extensive community coaching programme, good links with the local tennis club and an extensive student tennis programme. Investing in the facilities at the University ensures this programme will develop further."
Work on the new tennis centre will start in June this year and is expected to be completed in August 2017.