£8m Theale School Scrapped Over Council Row
1 August 2018, 12:50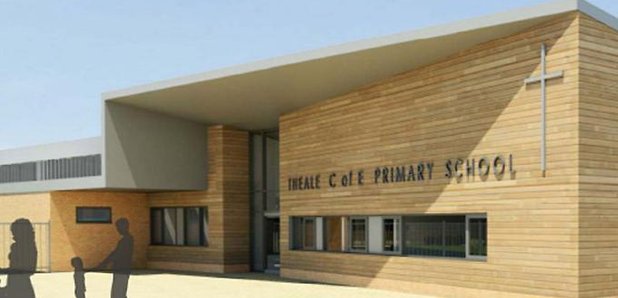 Theale in Berkshire won't be getting a new £8.5 million primary school anytime soon - after plans for it were scrapped.
West Berkshire Borough Council says it's stopping work after Theale Parish Council failed to sign an agreement to release the land for it at North Street playing fields.
The Borough Council says:
'The existing school is too small to meet current and future demand for places locally and, due to its location, expansion is unfeasible. Eleven sites in the village were considered for a new school and only one was a viable option – on a small part of North Street Playing Fields. The land is owned by Englefield Estate and leased by Theale Parish Council.
Englefield Estate has agreed to provide the five acres of land needed but Theale Parish Council – which has 11 years left on its lease of the land – has not released it. In return for relinquishing its lease on one corner of the playing field, Theale Parish Council had been offered two acres of replacement land, extended leases on the remaining land and other benefits.
After listening to requests from local residents to allow Theale Parish Council more time, West Berkshire Council has given until Friday 14th September, 2018 to surrender its lease, if that is what it decides to do. This will also allow it time to consider a revised offer made last week by the Englefield Estate.
Speaking about the decision Councillor Lynne Doherty, Executive Member for Education, said:
"Words cannot express my frustration and disappointment that after so much hard work we have been unable to build a new school for the children of Theale. We have really tried to progress this with a parish council which through indecision, obfuscation and delay has for two years put off making any decision on the lease.
"We know that it would have been an important decision for Theale Parish Council had it resolved to get on and decide on the lease. We offered to pay its legal fees so that it could get support and speed up its decision-making process – which was not taken up - and we also provided advice about the steps it would need to take. With construction costs increasing by £100,000 because of the delay, the existing primary school overpopulated and under pressure and with a need to get on and create new school places we do not have the luxury of any more time. We have tried our best and now it is time to move on and start creating elsewhere the new places we so desperately need."