£9m For Thames Valley Health Research
11 July 2019, 09:23 | Updated: 11 July 2019, 09:26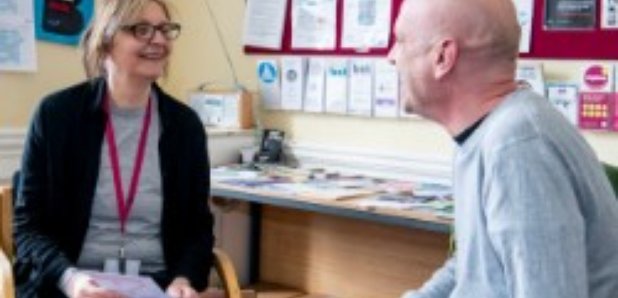 £9 million of government funding has been awarded to health research projects across the Thames Valley.
It'll create a new organisation called ARC Wessex - working with the NHS and Oxford, Reading and Oxford Brookes unis.
The team will look into disease prevention, mental health and heart disease.
The Applied Research Collaboration Oxford and Thames Valley (ARC OTV), launching in October 2019, will be jointly led by Oxford Health NHS Foundation Trust and the University of Oxford.
Other members of the collaboration include patient groups, charities, NHS trusts, local authorities, and NHS clinical commissioning groups across Buckinghamshire, Oxfordshire, and Berkshire, as well as the University of Reading and Oxford Brookes University. Each partner will add its own resources and expertise, further enhancing the NIHR investment.
Professor Richard Hobbs, Director of ARC OTV and Head of Department at the University of Oxford's Nuffield Department of Primary Care Health Sciences, said: "We are delighted to have been awarded this funding which demonstrates not only the world-class health and care research excellence available in the area but also the openness and willingness of local partners, including patients and the public, to work together from start to finish and begin making real, tangible improvements for patients, the public, and health and care services."
Specifically, the ARC OTV will focus on research across five broad themes, each led by world-class academics in their field:
1. Disease prevention through behaviour change;
2. Patient self-management and the reduction of cardiovascular disease risk;
3. Mental health across the life course;
4. Community health and social care improvement; and
5. Applied digital health
6. Novel Methods to Aid and Evaluate Implementation
Professor Gary Ford, Chief Executive of the Oxford Academic Health Science Network (Oxford AHSN), said:
"The new ARC will be an important partner in identifying innovations of value and undertaking research in line with the needs of local healthcare systems."
Prof Chris Whitty, NIHR Lead and Chief Scientific Adviser to the Department of Health and Social Care, said:
"The unique local collective approach at each NIHR Applied Research Collaboration will support applied health and care research that responds to, and meets, the needs of local patients, and local health and care systems. The network will also be able to tackle health priorities at a national level.
"The 15 new NIHR Applied Research Collaborations will ensure that we grow applied health and care research in every region in England. The additional funding announced today means we will ensure that our world-leading research is turned into real benefits for patients and ensure the NIHR Applied Research Collaborations work together to have national-level impact."