Academics Lose New Retirement Vote
13 June 2017, 05:47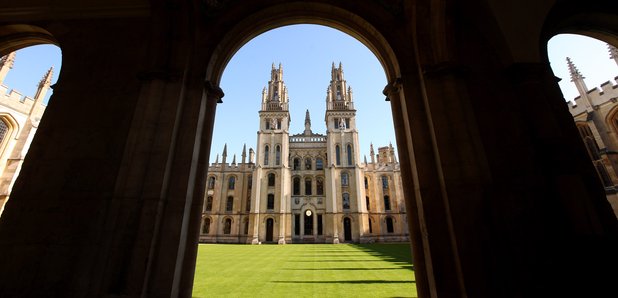 Oxford University academics have lost a fresh attempt to challenge rules that would force them to retire at the age 67.
Members of the prestigious institution's congregation - which is made up of academics and academic-related staff - voted down a call to axe the university's "employer-justified retirement age'' (EJRA).
In an email to congregation members, giving the results of a postal ballot, Oxford's vice-chancellor Louise Richardson said that a resolution to abolish the EJRA was defeated by a vote of 1,142 to 538.
She added: "It is perhaps worth noting that this is the sixth time in three months that congregation has voted on the EJRA and the recommendations of the Review Group.''
Gill Evans, emeritus professor at Cambridge University, who has been involved in the Oxford campaign, said: "The reaction is that everyone expected this outcome. Nobody is surprised, everybody involved sees this as a stage in the process.
"They are realistic about it being a long battle to change these rules.''
It is understood that the immediate next step is for campaigners to go to one of the university's regulatory committees and argue their case for the EJRA to be reconsidered.
There are also a number of ongoing internal appeals being brought forward by individual academics who have been asked to retire.
Public debates over Oxford's retirement age have previously been described as a battle between "old white men ... hanging on limpet-like to space and resource'' and "talented young scholars'' trying to get their first job.
A motion to scrap the university's EJRA rule was debated by Oxford's congregation on May 16, but was rejected by 143 votes to 64.
Campaigners then triggered the postal vote of all members of Oxford's congregation - around 5,000 in total - over the future of the EJRA. The ballot closed last Friday.
Oxford's EJRA was introduced by the university in 2011 after legislation was brought in scrapping the national default retirement age.
Under this law, employers could no longer force workers to retire at 65, but individual employers could still have a compulsory retirement age if they could justify the need for it.
Oxford introduced a rule for all academic and academic-related staff, with an agreement that it would operate initially for 10 years, with a review after five years. That review has recommended that the rule be retained and the retirement age be raised to 68.
An Oxford University spokesman said: "The aims of the EJRA - creating opportunities for career progression, allowing refreshment of the workforce, assisting with succession planning, enhancing diversity and promoting inter-generational fairness - have been supported repeatedly in congregation.
"Furthermore, the principles and the process were reviewed thoroughly, with data analysis and a really considerable effort to consult and to involve the broad community. Changes to the policy have been agreed and implemented.
"This latest postal vote is the sixth time in three months that congregation has been required to consider the EJRA. Every single time
congregation has supported the University's retirement policy and the recommendations of the review group.
"There is an internal process for those who wish to appeal decisions made on their own applications, which is important. There is also a growing sense that people are becoming more determined than ever to show their support for the EJRA in response to seemingly endless triggering of congregation debates and votes by a minority of people.
"By any standard the frequency of discussion and voting has been exhaustive and the considerable majority against abolition speaks for itself.''
Paul Ewart, a physics professor at Oxford's Clarendon Laboratory, said the result of the postal vote was "personally disappointing''.
"It's difficult for us, in our position, to get across our arguments to everybody in congregation and to encourage them to get into the details of this question,'' he said.
He added: "We have to respect the democratic vote of the university, but not the end.''
Prof Ewart said that individuals could take their cases to an employment tribunal, claiming age discrimination and unfair dismissal.