Alleged Neo-Nazi From Banbury Tells Jury He's A Racist
26 October 2018, 17:17 | Updated: 26 October 2018, 17:20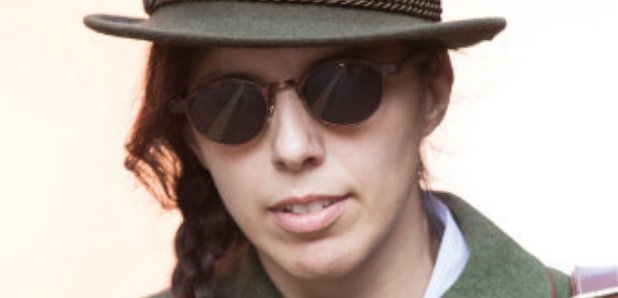 A father from Banbury standing trial accused of being a "fanatical" neo-Nazi terrorist has told a court he is a racist who gave his son the middle name Adolf.
Adam Thomas also told a female Holocaust survivor to her face he "couldn't see" how she could claim to be a survivor of the Second World War Nazi death camps, a court heard.
Thomas, 22, said his formative years exposed him to racism and his stepfather, who was in the "white power band" Skrewdriver, began shaving his head from the age of five.
The father-of-one is on trial at Birmingham Crown Court accused of being a member of the banned extreme right-wing terrorist group National Action.
His partner and the mother of his child, Claudia Patatas, 38, and Daniel Bogunovic, 27, of Crown Hills Rise, Leicester, are also on trial facing the same charge.
Jurors previously heard his baby son's middle name is Adolf and on Friday he accepted it reflected an "admiration" for Hitler.
Giving evidence for the first time, Thomas was asked by his barrister Frida Hussain: "Are you a racist?"
"Yes," replied Thomas.
But he added: "It is something I do not tend to think about anymore, something I want to put behind me."
He denied having been a member of National Action following its ban by the Home Secretary in December 2016.
Asked about his child's middle name, he said it did "reflect an interest" and "admiration" in Hitler.
He added: "It definitely doubles up as the name of Adolf Hitler.
"It's undeniable and I don't make a secret of it. It does reflect an interest in that topic and admiration for what it represents."
He said the name Adolf was "not controversial" in Portgual, where his partner Patatas is from, adding the couple planned to move there.
At school, his racist views led to a visit from a counter-extremism mentor from Prevent, who took him to see a female Holocaust survivor.
Describing that meeting, he told jurors: "Well, she told me she was evacuated from Germany to Britain and I couldn't see that as being a Holocaust survivor, at the time."
Ms Frida asked: "Did you tell her to her face?"
"I did, yes," he replied.
Asked about photos allegedly showing him in a Ku Klux Klan (KKK) outfit, cradling his child, he said: "It was just play. They were not put up on some website or used to promote some agenda or ideology."
Thomas, from Oxfordshire, said chat groups where he had made anti-Semitic and racist remarks to other alleged National Action members were with people who "shared interests" and not intended for public consumption.
He added: "It only takes one person to start the chat off and it gets out of control and spirals."
Thomas, who told the court he worked in security for Amazon, said: "I would try to up the ante and provoke the same reaction.
"That was entertaining to me at the time. It was funny, at the time."
Ms Hussain asked: "Did you enjoy offending people?"
Thomas, of Waltham Gardens, Banbury, but originally from Sutton Coldfield, West Midlands, replied: "Within the chat, yes."
He told jurors he was brought up from the age of three by his maternal grandparents in Birmingham but saw his mother, father and stepfather.
Asked if his parents had been "extremists or racists", he said: "They were common racists."
Thomas, who was twice turned down by the British Army because of an Asperger's diagnosis, said his beliefs in white nationalism were sparked at an early age and his racist views eventually led to his expulsion from mainstream school, aged 14.
He added: "I'd say aged five, mostly because of my stepfather. My stepfather was in the band Skrewdriver. The band was widely known as a white power band, it had very racist views."
He added: "When I was five, he'd talk to me about that and shave my head as well."
Thomas said his paternal grandfather was a Catholic from Londonderry in Northern Ireland who had had "a positive view of Hitler and the Nazis" and used to deliver a "Hitler salute" when Thomas visited as a boy.
He added his great-grandfather was a supporter of the British Union of Fascists.
The security guard also said KKK robes found by police during searches of his address belonged to him.
Thomas said he first discovered a "fascination" with the KKK watching a TV show aged 11 and by the time he was 13 had discovered the National Front.
Thomas described how aged 18 he dabbled with converting to Judaism and spent nearly two years in an Israeli kibbutz with a view to becoming a citizen and serving in the country's military.
But he "lost interest" and returned to live with his parents.
He described an image of him posing in front of a KKK flag with a knife and an anarchist's book as "a bit of silliness"
All three deny wrongdoing and the trial continues.