Award Nomination For 'Hero' Aldershot Headteacher
5 June 2018, 06:24 | Updated: 5 June 2018, 06:32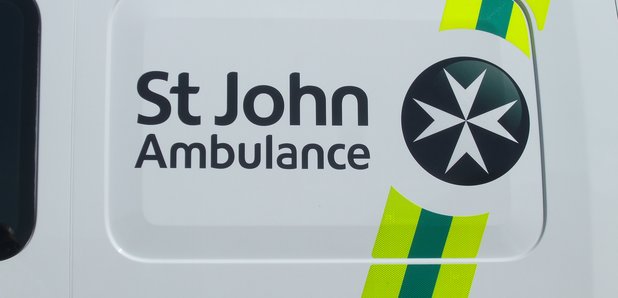 School staff in Aldershot who saved the life of a pupil have been nominated for an 'Everyday Heroes' Award.
Headteacher of St Joseph's Primary School, Bill James, stepped in to perform cardiopulmonary resuscitation (CPR) when Adela Zastreskova, aged 4, collapsed in class.
The pupil had stopped breathing for more than two minutes after suffering a febrile convulsion, a fit caused by a sudden change in body temperature.
52-year-old Mr James had been working in his office when he heard a commotion and saw Adela had collapsed. He's told Heart she looked pale, her lips were turning blue and she was limp.
Supported by his staff Lorraine Williams and Debbie Flynn, he started giving chest compressions and rescue breaths for at least two minutes before she started to breathe for herself.
Mr James says having all staff trained in first aid made a big difference:
"I started giving Adela CPR, just as I'd been shown at our St John Ambulance training. Kelly Ralls, our designated first aid lead, helped me by counting chest compressions, while Mrs Flynn called an ambulance. It was a team effort and surprisingly we all stayed calm.
"As well as being extremely relieved, we were glad that our training had equipped us to deal with this very critical situation. It was a real team effort."
Adela was taken to hospital where she was given antibiotics and discharged a few hours later after the incident in April last year (2017).
Her mother, Petra Simunicova has thanked staff for saving her daughter's life:
"The seriousness of the situation didn't sink in at first because when I arrived Adela was breathing again. She'd actually had a febrile convulsion the year before but hadn't stopped breathing.
"It was such a terrible situation, not only for Adela but for the teachers and everyone involved, I'm just very happy and thankful they knew what to do."
St John Ambulance trainer Jo Michaelidis has praised staff and said the medical episode is not uncommon:
"About five in 100 children have a febrile convulsion some time before their sixth birthday, though they most commonly occur between the ages of 18 months and three years and it is very infrequent for them to stop breathing. If they do, you must move quickly into resuscitation, which is exactly what the school staff did. I am so pleased with them, they were amazing."
Now, Mr James and his team have been nominated for an Everyday Heroes 2018 award hosted by first aid charity St John Ambulance. The winners will be announced at a ceremony in London on September 24.