Berkshire And Oxfordshire NY Honours
30 December 2017, 08:17 | Updated: 30 December 2017, 09:04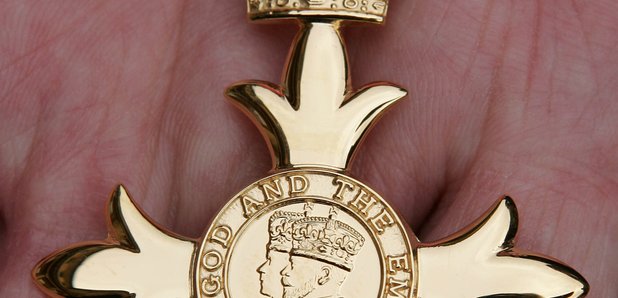 Hundreds of People Recognised For Services In Community.

People awarded for their services across the community include.
A woman from Berkshire who's raised awarness of female autism will be given an MBE as part of the Queen's New Year's Honours list.
Carly Jones from Aborfield who works with Berkshire Autistics Society made a short film about the condition and what affect it can have on women.
Also on the list include.
KNIGHTS BACHELOR
Professor Bernard Walter Silverman. Formerly chief Scientific Adviser, Home Office. For public service and services to Science. (Oxfordshire)
ODER OF THE BATH CB
Timothy David Rossington. Formerly finance director, Department for Digital, Culture, Media and Sport. For public service. (Oxfordshire)
CBE
Professor Christl Ann Donnelly. Professor of Statistical Epidemiology. Imperial College London. For services to Epidemiology and the Control of Infectious Diseases. (Oxfordshire)
Professor Katherine Jane Humphries, FBA. Professor of Economic History, University of Oxford. For services to Social Science and Economic History. (Oxfordshire)
Peter Richard Nichols. Playwright. For services to Drama. (Oxfordshire)
Professor Ngaire Tui Woods. Dean Blavatnik School of Government, Oxford University. For services to Higher Education and Public Policy. (Oxfordshire)
OBE
Professor Charanjt Bountra. Professor of Translational Medicine, University of Oxford. For services to Translational Medical Research. (Oxfordshire)
Andrew John Fry. Formerly Chief Fire Officer and chief executive, Royal Berkshire Fire and Rescue Service. For services to the Fire and Rescue Service. (East Hanney, Oxfordshire)
Alan James Giles. Non-Executive director, Competition and Markets Authority. For services to UK Business and the Economy. (Henley-on-Thames, Oxfordshire)
Professor Judith Carmel Sebba. For services to Higher Education and to Disadvantaged Young People. (Oxford, Oxfordshire)
Ms Annika Elisabeth Small. Social Entrepreneur and Co-founder Centre for Acceleration of Social Technology. For services to Social Innovation and Digital Technology. (Oxfordshire)
Bartholomew Evan Eric Smith. Founder, Amber Foundation. For services to Young People. (Maidenhead, Berkshire)
Jarnail Singh Athwal. Founder and managing director. Premier Decorations Ltd. For services to Business and charity. (Datchet, Berkshire)
Dr Janet Frost. Chief executive, Health Research Authority. For services Health and Social Care Research. (Maidenhead, Berkshire)
Andrew John Fry. Formerly Chief Fire Officer and chief executive, Royal Berkshire Fire and Rescue Service. For services to the Fire and Rescue Service. (East Hanney, Oxfordshire)
Dr Giles Andrew Graham. Technical Sponsor, Atomic Weapons Establishment. For services to National Security and Counter Terrorism. (Berkshire)
MBE
Dr Ben Michael Goldacre. Senior Clinical Research Fellow, Centre for Evidence-Based Medicine, University of Oxford. For services to Evidence in Policy. (Oxford, Oxfordshire)
Ms Helen Margaret Phillips. For services to Welsh gymnastics and the Commonwealth Games Council for Wales. (Ducklington, Oxfordshire)
Professor Helen Elizabeth Roy. Group leader, population ecology. Centre for Ecology and Hydrology. For services to Biodiversity Research, Science Communication and Citizen Science. (Crowmarsh Gifford, Oxfordshire)
Mrs Suzanne Jane Taylor. For services to Education. (Hermitage, Berkshire)
Mrs Sarah Butcher. Director of Care, Priors Court School, Berkshire. For services to Children with Special Educational Needs and Disabilities. (Thatcham, Berkshire)
Miss Carly Jayne Jones. For services to People with Autism. (Arborfield, Berkshire)
Clifford Edward Perry. Business coordinator, Railway Division, Institution of Mechanical Engineers. For services to Railways. (Wokingham, Berkshire)