Berkshire Dad Jailed For Murdering Baby Son
15 October 2018, 16:41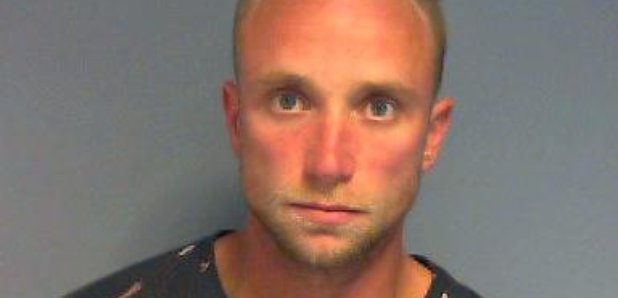 A man from Thatcham's been jailed for life for murdering his four-month-old baby son.
Daniel McLaren, of Fleetwood Close, Thatcham, was found guilty of murder by unanimous jury after a two week trial at Reading Crown Court.
The 30-year-old has been sentenced to life imprisonment with a minimum term of 22 years.
He was also sentenced to seven-and-a-half years' imprisonment after being convicted of one count of Section 18 – grievous bodily harm with intent. This charge relates to injuries to another child.
On Friday 2 June 2017, Jack McLaren was left in the care of his father Daniel at their home in Fleetwood Close, while their mother went out for a family meal. Just after 7.30pm, McLaren called an ambulance.
Paramedics arrived to find Jack unresponsive, in a critical condition, and he was taken to hospital. Jack died in hospital on Sunday, 4 June 2017.
McLaren, who was arrested on 6 June 2017, was charged in connection with the death the following day.
A Post-Mortem examination concluded the cause of death to be from a head injury. Damage was identified to Jack's brain as being caused at the time of his collapse and also on a previous occasion.
During the subsequent Thames Valley Police investigation, a number of internet searches were made on McLaren's mobile phone including "Serious symptoms in babies never to ignore", "why is my babies tongue blue?" and "choking/turning Blue".
Senior investigating officer Detective Superintendent Nick John, said:
"Daniel was a parent to Jack and yet he abused this privileged position to kill his son. He should have been someone who Jack could rely upon to care for him with unconditional love, but instead he used physical force against a defenceless baby.
"By shaking four-and-a-half month old Jack, he caused him injuries on two occasions which the little boy was ultimately unable to survive. Following the first incident, the internet searches he made indicated he knew his actions – shaking a baby – would cause him serious harm.
"His actions have deprived Jack's mother, and all those who knew and loved him, of having him in their lives and being able to see him grow up. Our thoughts remain with them."