Berkshire Firm Do Anniversary Crash Test
2 February 2017, 06:28 | Updated: 2 February 2017, 06:31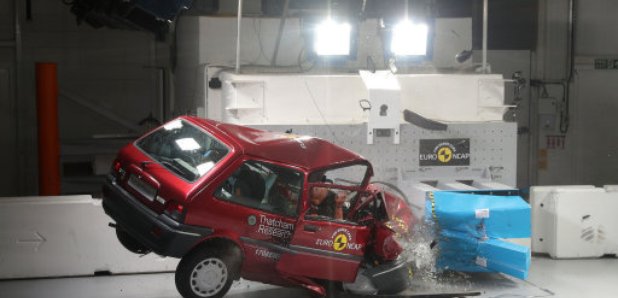 Two family cars have been crash tested in Berkshire to mark the 20th anniversary of a European safety scheme.
A 1997 Rover 100 and a 2017 Honda Jazz were put through a head-on collision at 40mph to demonstrate the advances in safety since the Euro New Car Assessment Programme (NCAP) was launched in February 1997.
Former Formula One boss Max Mosley, the first chairman of Euro NCAP, said ``thousands of fatalities'' have been prevented as a result of its introduction.
Thatcham Research, which hosts the UK's only Euro NCAP testing facility in Thatcham said safety improvements fuelled by rigorous testing have delivered a 63% reduction in the number of car occupants killed or seriously injured each year, from 23,000 in 1997 to 8,500 in 2015.
Over the same period the number of pedestrians and cyclists killed or seriously injured annually has fallen by 41%, from 14,500 to 8,500.
Manufacturers initially opposed Euro NCAP, claiming it was too strict and that no car could ever achieve a four-star rating.
Today nine out of 10 cars sold in Europe hold a Euro NCAP rating.