'Black Ice Monday' Across The Thames Valley
11 December 2017, 09:03 | Updated: 11 December 2017, 09:21
Motorists are being warned about 'Black Ice Monday' as snow keeps falling and turns to ice.
The Met Office has issued a yellow weather warning for ice across the Thames Valley.
It's in place until midday with more snow falling in Oxfordshire, Hampshire and Buckinghamshire.
The biggest issue is black ice however the gritters have been out across the area making sure our roads keep moving this morning. So far, there haven't been any major issues on the main routes.
Basingstoke is one area that woke up to snow after not having any yesterday.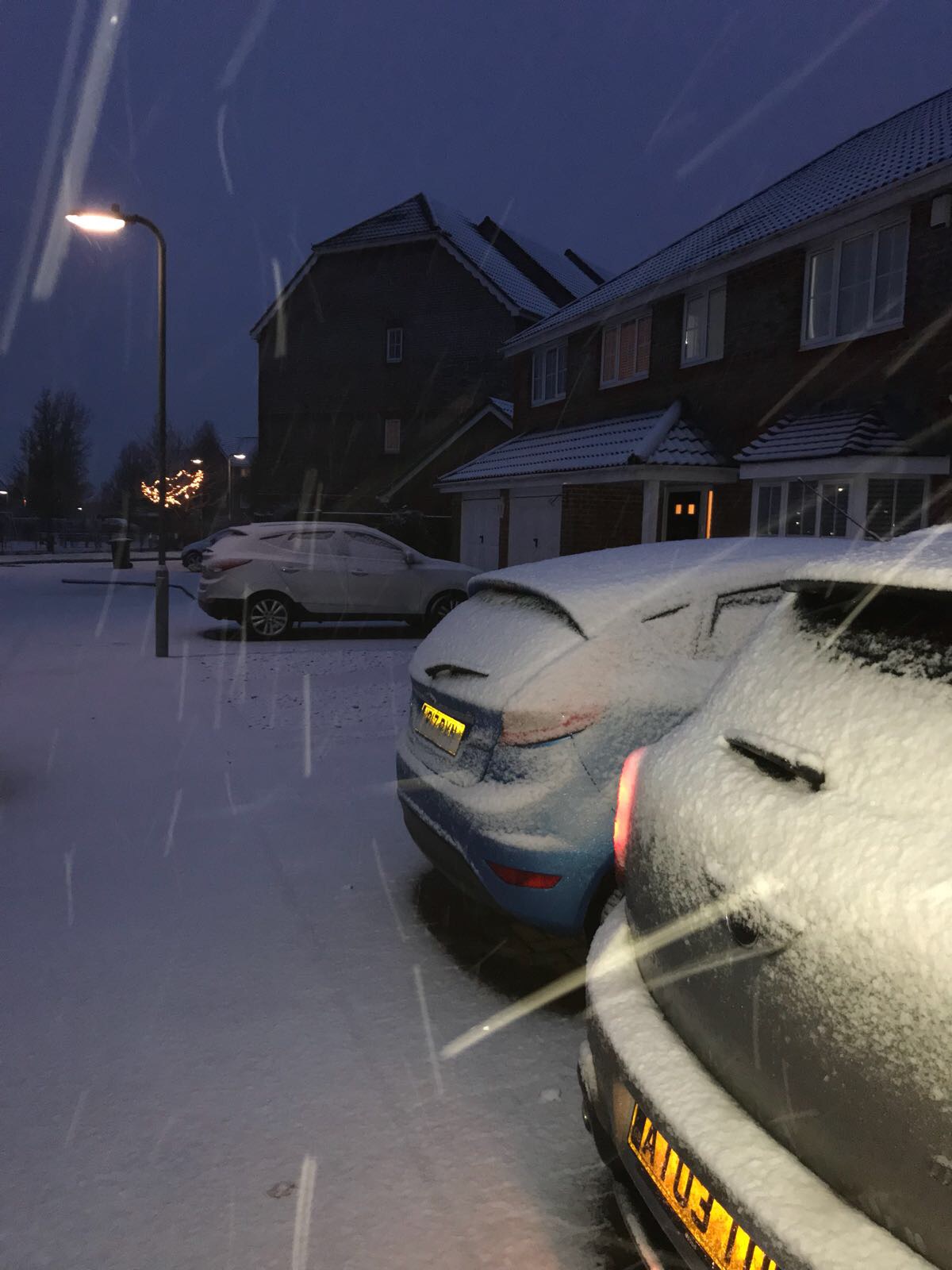 The message is to make sure you leave as much time as possible if travelling today and take it slowly.
The RAC has also warned they are expecting a huge number of call outs because of the adverse weather.
They've released some tips on how to drive in the ice:
Firstly, think about whether your journey is really necessary.
Tyre grip is hugely reduced on icy roads, and braking distances are much longer.
Even if you avoid an accident, your car may get stuck – potentially leading to a long walk home. Traffic congestion is likely to be worse, too. If you don't get stuck, the driver in front of you probably will…
Before you leave home, make sure you pack a charged mobile phone (and a charger cable), a bottle of water, a few snacks and a warm blanket. If snowfall looks likely, a set of snow socks – high-grip fabric covers fitted over the car's driven wheels – is worth having, too.
If you're driving to meet someone, let them know your route and when you expect to arrive. Make sure the car's windows and mirrors are completely clear before you set off. And in cars with selectable drive modes, select the best option for cold conditions.