Boy Rescued From Basingstoke Fire
4 May 2017, 11:39 | Updated: 4 May 2017, 11:41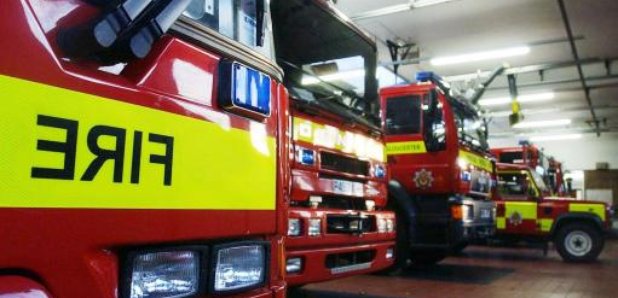 An 8 year-old boy's been rescued from a maisonette fire in Basingstoke.
Crews were called to Watson Way just before 8PM last night (Wednesday).
The youngster was treated both at the scene, and then in hospital, for the effects of breathing in smoke.
An investigation has started to try and work out what caused it.
A spokesman from Hampshire Fire and Rescue said:
"Firefighters rescued an eight year old boy from a first floor bathroom window with a ladder during a maisonette fire.
"Crews also rescued two cats while two others remain unaccounted for.
"The boy closed the door to the bathroom which helped protect him from the fire.
"The fire damaged the ground floor, kitchen, hall and storage area of the two storey maisonettes that were above a parade of shops.
"A joint fire and police investigation is currently underway."