Buckinghamshire Prisoner Escapes
8 January 2017, 08:59 | Updated: 8 January 2017, 11:56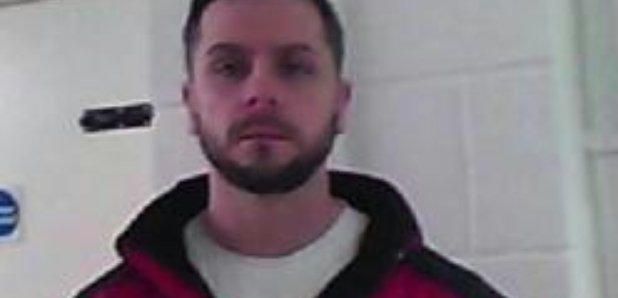 Police are carrying out searches to help trace an absconder from HMP Springhill in Buckinghamshire.
Thames Valley Police statement
Gavin Burnett escaped from the open prison at about 3pm yesterday (6/1) and despite an ongoing thorough investigation he is yet to be located.
Burnett, who is aged 35, is known to frequent Milton Keynes and Northamptonshire.
He is white, of medium build, 5ft 11ins, with brown short hair and blue eyes.
When he was last seen he was wearing a black and blue gillet, dark blue jeans and dark trainers
Investigating officer, Det Insp James Mather said: "We are carrying out a thorough investigation to find Gavin Burnett and as part of this investigation we are appealing to the public to come forward with any information they have, no matter how insignificant they think it might be.
"If you know where Burnett is or if you see him please call police on 999. We do not believe Burnett poses a threat to the public, however please do not approach him instead contact police immediately.
"If you see Burnett in the Thames Valley region please quote reference 989 (6/1). If you see Burnett in Northamptonshire please quote reference 592 (6/1).