Bullingdon Prison Officer 'Stabbed In Head' By Inmate
8 May 2019, 09:14 | Updated: 8 May 2019, 09:16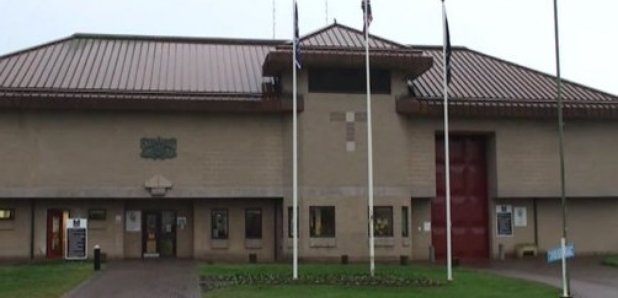 A prison officer's reportedly been stabbed in the head by an inmate at HMP Bullingdon near Bicester.
He was taken to hospital yesterday morning with serious injuries.
The Prison Service says it's been referred to police and they'll 'push for the strongest possible punishment'.
It said the male officer suffered the "serious assault" at Bullingdon on Tuesday morning.
The officer is understood to have returned home after receiving medical attention in hospital, although he may require further treatment.
Only one inmate was involved in the incident and police have been informed.
A Prison Service spokeswoman said:
"A prison officer was injured in a serious assault at HMP Bullingdon on Tuesday morning.
"We do not tolerate violence against our hard working staff - the incident has been referred to the police and we will push for the strongest possible punishment, which could lead to the perpetrator spending more time behind bars."
HMP Bullingdon is a community prison with both a local and category C training function for convicted and unconvicted adult male prisoners.
A report by the prisons watchdog in 2017 found violence, drugs and gang problems were rife at the large Oxfordshire jail.
It opened in 1992 and has capacity for more than 1,100 adult and young adult prisoners.
At the time the Ministry of Justice acknowledged the prison needed more staff and officials were due to support the recruitment of new officers.