Campaigners Reveal Oxfordshire Clean Air Charter
21 June 2018, 08:58 | Updated: 21 June 2018, 09:05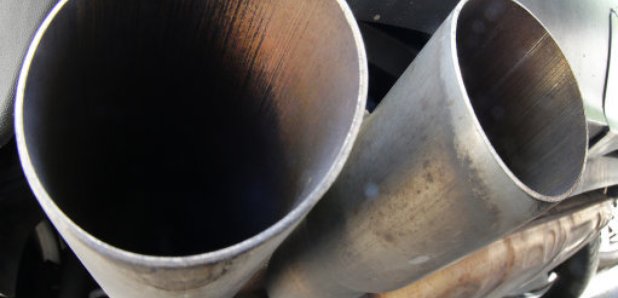 On national Clean Air Day, campaigners will be gathering on Oxford's most polluted road calling for more action.
Friends of the Earth will unveil a Clean Air Charter on St Clement's Street - urging councils to speed up plans like a Zero Emission Zone, improve public transport and restrict vehicle access in certain areas.
The Charter points out that 'Oxfordshire faces a serious public health issue - air pollution which contributes to at least 1 in premature 20 deaths in the County each year. Toxic emissions from transport are the main cause of that air pollution.'
The Clean Air Charter calls on the County, City and District Councils to agree and implement policies to:
- Control polluting vehicles
- Promote a long-term shift from car use to more sustainable forms of transport
- Create safe streets for walking and cycling
- Invest in improving public transport across the county
Among the specific policies are calls to:
- Make Oxford - by 2025 - the UK city where the highest percentage of people use cycling (and walking) for local journeys. Currently Oxford lags well behind Cambridge (and similar Oxfordshire is behind Cambridgeshire)
- Accelerate the development of Oxford's Zero Emission Zone. Currently most of the Zero Emission Zone will not come into effect for 17 years in 2035
- Restrict vehicle access if necessary in high pollution areas - there are 13 Air Quality Management Areas across the county.
- Introduce a 'freight consolidation centre' - as is done in Bath and Bristol to cut the number of delivery vehicles
- Invest in rail services - this should include upgrading the Oxford-Didcot line to four tracks.
A protest in Wallingford is also planned.
Chris Church, speaking for Oxford FoE, said:
"There is a great deal of public concern about air quality and our councils acknowledge this. But that concern has not yet translated into adequate action. There are things that can be done in the next two years to improve matters, as well as longer-term changes.
"The Oxfordshire Charter sets out the steps to be taken. We invite any concerned organisation, family or individual to sign the Charter and help us get some action."