Cannabis Crackdown In Oxfordshire
17 October 2017, 08:30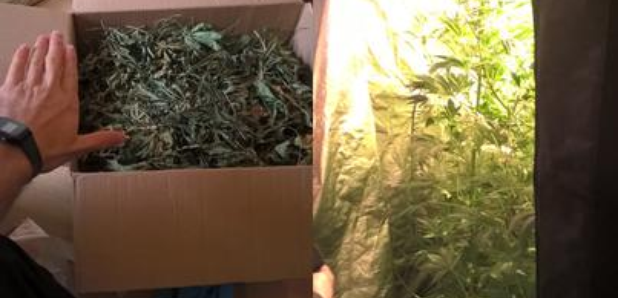 Two properties have been closed and boarded up in Witney
Over the last month West Oxfordshire's problem solving team at Thames Valley Police has been building an intelligence picture between links to anti-social behaviour and local drug users.
As a result there have been two closure orders obtained in the Witney area, one warrant under the misuse of drugs act and a successful closure of a cannabis factory in the Carterton area that has also resulted in a closure order.
Addresses at 373 Thorney Leys, 22 Bourton Close in Witney were issued with closure orders on 28 August, and 2 October respectively. A cannabis factory in Heather Close, Carterton, was issued with a closure order on 7 October.
The first order for Thorney Leys was issued by Oxford Magistrates' Court and will be in place for three months.
The other order, which was issued by Banbury Magistrates' Court will be in place for three months.
PC Tony Miles, of the West Oxfordshire problem solving team, said "We have been working hard these past few months to build an accurate picture of the local drugs scene and the impact this has on the wider community.
"We will not tolerate drug dealing and the issues this brings to our communities, especially the impact this has on the vulnerable.
"We will continue to work hard to track down this behaviour and deal with it with a robust approach.
"We would urge anyone who may have information regarding this activity to contact 101 or contact the independent charity Crimestoppers anonymously on 0800 555 111."