Car Damaged After Heavy Bag dropped On M4
24 April 2017, 12:51 | Updated: 24 April 2017, 12:53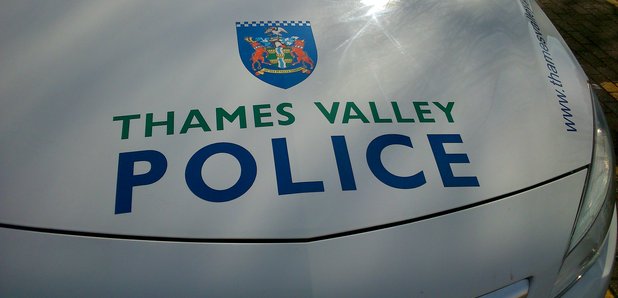 A driver has escaped injury but his windscreen has been smashed after a 5 kilogram bag of rock salt was thrown from a footbridge onto his car on the M4 at Langley.
It happened between Junction 5 and 6 on Tuesday 18th April at about 3.30pm
The victim, a 40-year-old man, was driving his vehicle along the motorway. He saw a group of two or three young people, possibly teenagers, on bicycles, carrying a large object on a footbridge over the road, and then rest it on a railing.
One of the group then pushed the object off the railing and it collided with the victim's vehicle, hitting the driver's window and causing substantial damage to the windshield.
The victim managed to pull the vehicle onto the hard shoulder of the motorway and bring it to a stop.
No arrests have yet been made, and investigating officer PC Callum Brown, of the Joint Operations Unit for Roads Policing, is appealing for witnesses.
He said: "This reckless and stupid act could have had extremely serious consequences, and it is very fortunate that the driver of the vehicle which was hit was uninjured and was able to safely pull over to the hard shoulder.
"I would like to hear from anyone who was driving on the motorway at the time and saw a group of two or three teenagers on bicycles on or near the footbridge.
"If anyone has any information which they think could help with our appeal, then please call the Thames Valley Police non-emergency number on 101."
Notes to Editors
A previous version of this press release stated that this was a criminal damage offence. This has now been updated to state that the offence is being treated as Endangering Road Users.
If you have any information relating to this case, please call 101 quoting reference '43170112081', or contact Crimestoppers anonymo