Crossrail Delayed
31 August 2018, 14:36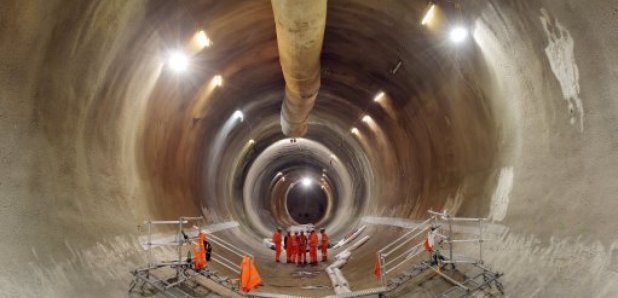 The new Crossrail line linking Berkshire, London and Essex is going to miss its December opening - with trains now not starting until next autumn.
The company behind the project says more time's needed to ensure it's safe and reliable.
The project's already around £600 million over budget.
Responding to the delay in the Crossrail project, a spokesman for London Mayor Sadiq Khan said: "It's obviously disappointing that Crossrail Limited have advised that they need more time than anticipated to complete the final pieces of infrastructure, and to carry out the extensive testing required before the next phase of the Elizabeth line can open.
"This has been a 10-year construction project and is one of the most complex engineering schemes ever undertaken. It is essential that a safe and reliable railway operates from day one, and this has to be the top priority.
"When complete, the Elizabeth line will transform travel across London and the South East, with new state-of-the-art trains taking millions of people more quickly across London, providing a boost to the economy worth billions of pounds."
Mark Wild, London Underground and Elizabeth line managing director, said: "We will continue to work closely with Crossrail Limited as they complete the remaining railway infrastructure work and testing needed to deliver the new railway.
"The delayed opening is disappointing, but ensuring the Elizabeth line is safe and reliable for our customers from day one is of paramount importance."
Janet Cooke, chief executive of watchdog London TravelWatch, said: "This news will be disappointing to passengers who would have been looking forward to additional journey options from December but will now have to wait until next autumn.
"But passenger safety is of paramount importance so we understand TfL's (Transport for London) decision and are pleased that they have not left it to the last minute to announce the delay.
"We are however concerned at the implications this might have for bus passengers.
"TfL have been planning major bus changes which assumed that the Elizabeth line would be in operation.
"We urge TfL to delay these changes to avoid causing inconvenience to passengers, particularly those travelling in central London, on services like the 427 in the West and various services in south-east London."
Keith Prince, the Conservatives' transport spokesman in the London Assembly, claimed Mayor Sadiq Khan should "take responsibility" for the Crossrail delay.
He said: "Make no mistake, when Sadiq Khan inherited Crossrail it was on time and on budget. He now needs to take responsibility and explain to Londoners how he will clear up this mess.
"Sadiq Khan's financial plans were hugely reliant on Crossrail opening on time, on budget and meeting incredibly optimistic passenger targets.
"But he was warned in February that budget and time overruns were very possible, yet he seemingly has no contingency plan in place. It is Londoners who will have to pay the price for his incompetence.
"The mayor is now devoid of any financial credibility. Thanks to deeply irresponsible policies such as his partial fares freeze, the TfL budget is now almost £1 billion in deficit.
"This delay will only make this financial black hole even bigger. If Khan was a CEO he would be sacked by now. London deserves better."