Crowds Welcome The Queen To Bracknell
19 October 2018, 17:24 | Updated: 19 October 2018, 17:26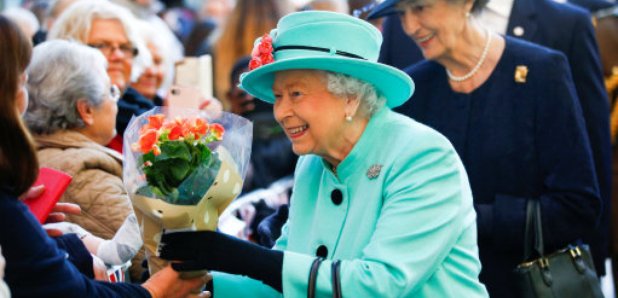 The Queen is rarely spotted out shopping, but keen-eyed Bracknell residents would have seen her in their town's flagship department store.
She visited Fenwick as she toured the £240 million makeover of the town centre, which has seen post-war buildings demolished and a social, shopping and cultural destination created.
She also conducted a brief walkabout to meet some of the thousands of well-wishers who had gathered in the Berkshire town to greet her.
Among them was Krista Martin, 34, who was with her nine-month-old daughter Freya.
Ms Martin, from Bracknell, said: "She asked if I live in the area and said about the town centre 'what a transformation'.
"I think they have done an amazing job, the money and time they have put into it, it's a town I'm proud to come into and just mooch around in."
In the department store, Angela Basten, occasion hat buyer for Fenwick, showed the Queen some of the creations on offer to customers.
She pointed out an unusual £895 hat by milliner Rachel Trevor-Morgan, who had also created the hat worn by the Queen for her visit, and another made by Vivien Sheriff from partridge and goose feathers costing £995 that looked like a snug fit.
Ms Basten said: "We showed her the Rachel Trevor-Morgan hat and she commented on its unusual teardrop shape and said she'd never worn that shape."
Speaking about Princess Eugenie's recent wedding, she added: "When we were looking at the Vivien Sheriff hat she said it would have been good for the wedding because it wouldn't have flown off - she was making reference to what a windy day it was."