Driver Jailed For Causing Liberty Baker's Death In Witney
16 April 2015, 16:26 | Updated: 16 April 2015, 17:27
A man's been jailed for four years for causing the death of schoolgirl Liberty Baker in Witney.
At Oxford Crown Court on Friday 6 March, Robert Blackwell, aged 19, of Hayway Lane, Weald, pleaded guilty to causing death by dangerous driving and causing serious injury by dangerous driving.

Today (16/4), Blackwell was sentenced to four years at the same court.

Blackwell was also disqualified from driving for five years.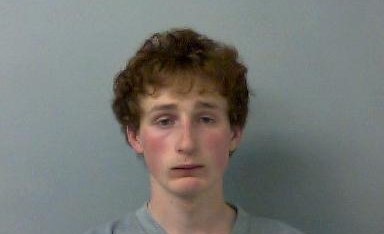 On Monday 30 June last year, Blackwell was driving a blue Citroen C2 which mounted the curb onto the pavement and struck Liberty Baker and two other girls.

Liberty, aged 14, of Thorney Leys, Witney, was struck by the car as she walked to school.

Liberty was taken to the John Radcliffe Hospital in Oxford but later died of head injuries.

Blackwell's vehicle also struck Paul Cracknell, who was walking on the pavement behind the girls. Mr Cracknell sustained serious leg injuries and is still being treated at hospital as an outpatient. He has since been able to return to work on a part time basis.

Investigating officer, PC Sandra Terry of the Serious Collision Investigation Unit said:
"This is a tragic case for all involved, especially the family and loved-ones of Liberty Baker, who on the morning of Monday 30 June was looking forward to another day at school. Sadly her life was cut short due to the dangerous driving of Blackwell, who today has been sentenced to four years' imprisonment.

"This case highlights the importance of driving safely and maintaining concentration at all times – Thames Valley Police collated evidence to suggest that Blackwell was distracted by a text message on his phone before the collision.

"Nothing can bring Liberty back but I hope that today's sentence will give everyone involved in this awful case some closure.

"I would also like to pay tribute to the bravery of Liberty's friends who sustained minor injuries during the incident, and Paul Cracknell who sustained serious leg injuries during the collision.

"Finally I would like to thank all staff and officers involved in investigating the collision and the CPS for bringing justice to all the victims in this tragic case."

Adrian Foster, Chief Crown Prosecutor for Thames and Chiltern Crown Prosecution Service (CPS) said:
"This case involved a tragic incident, which led to the untimely death of 14-year-old Liberty Baker, life changing injuries to a man and minor injuries to another young girl.

"Liberty had been walking to school with two friends on Monday, 30 June 2014, when she and one of her friends were struck from behind by a vehicle driven by Robert Blackwell. A man, who was walking behind Liberty and her friends, was struck first. He suffered extremely serious injuries to his right leg and foot.

"Blackwell was speeding and distracted for at least 15 seconds. He lost control of his car on a sweeping left-hand bend, veered onto the opposite side of the road, mounted the pavement and collided with the pedestrians. It was the prosecution case that it was his use of his mobile phone and the receipt of a text message that caused him to be distracted from driving. This was an avoidable distraction, which caused an avoidable death. It should act as a warning to others that any distraction while driving can have very serious consequences.

"We have worked closely with Thames Valley Police since this investigation began and as a result of the hard work and diligence of the prosecution team, a just outcome has been achieved. We know that nothing will bring Liberty back to her family and friends, but we hope that the conviction and today's sentence brings them at least a small sense that justice has been done. Our thoughts are very much with them and the other victims at this time."