Early Entry To Avoid Oxfordshire Truck Fest Delays
20 July 2018, 07:03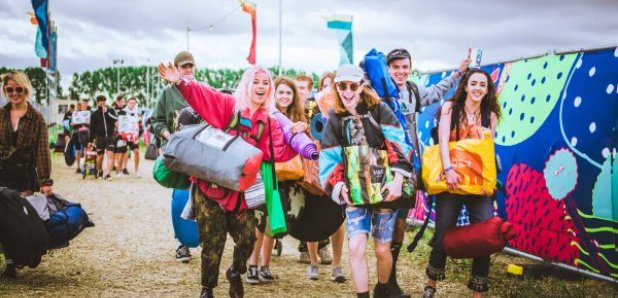 Organisers of Truck Festival near Didcot say they're confident bringing in early entry yesterday will prevent delays later.
Roads in the village of Steventon ended up jammed and people waited for up to four hours to get into the site last time.
The organisers say about a third of the expected number of revelers are already on site and traffic has been 'pretty easy' so far.
Acts on stage this weekend include George Ezra and De La Soul. The festival runs until Sunday.
Truck Fest bosses say early entry ticket holders can get on site from 10am on Friday. People can leave and re-enter the site as they wish throughout the weekend as long as they keep their wristband on.
A spokesperson said:
"We are introducing Thursday entry at Truck Festival this year, chiefly to alleviate congestion as festival-goers arrive at the event.
"This strategy has been extremely well-received at planning meetings with the local authorities, including Highways.
"Additional improvements to the traffic management plan include a new route for shuttle buses which avoids Steventon, a new route for all production traffic during the build and break - also avoiding Steventon, the implementation of a one-way systems around The Causeway and St Michael's Way to keep traffic flowing at peak times, and various additions to the traffic management personnel deployment to ensure junctions and checkpoints are properly managed.
"The event has become extremely popular in the last 5 years, and a degree of disruption inevitable - but a huge amount of effort has gone into improving our plans based on learnings from previous years in order to minimise the impact on the community."
(Pics: Truck Festival)