Final Oxford Boat Race Preparations
19 March 2017, 12:32 | Updated: 19 March 2017, 12:35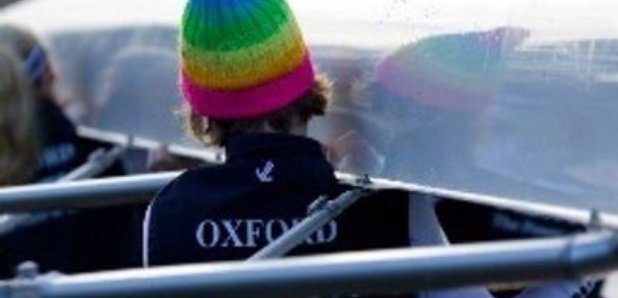 Boat Race season continues this afternoon as Oxford University's women take on Molesey.

This week, Cambridge weighed in heavier than Oxford ahead of the main race on the Thames in two weeks
The Cambridge men's team, who hope to win again having done so last year, weighed a total of 747.6kg (117.7 stone), making them 25.9kg (4.1st) heftier than their 721.7kg (113.6st) rivals.
There was also a similar difference between the women's teams. Oxford, winners last year when Cambridge almost sank in terrible conditions, were 560.4kg (88.2st). Cambridge weighed a total of 591.6kg (93.2st).
The races take place on the River Thames on Sunday, April 2.
Cambridge's men retain only Lance Tredell and Ben Ruble from those who won in 2016. The rest of their crew for the 163rd edition of the race comprises of Freddie Davidson, James Letten, Tim Tracey, Aleksander Malowany, Patrick Eble, Henry Meek and cox Hugo Ramambason.
Oxford again have cox Sam Collier, James Cook and Joshua Bugajski. Their remaining six include Cook's older brother Oliver - a reigning world champion in the coxed pair - plus William Warr, Matthew O'Leary, Olivier Siegelaar, Michael DiSanto and Vassilis Ragoussis. There was even a prolonged stare-down, similar to what is so often seen within boxing, between rival strokes Ragoussis and Meek.
Cambridge's women's team have retained Ashton Brown and Myriam Goudet, and also selected Imogen Grant, Claire Lambe, Anna Dawson, Holly Hill, Alice White and Melissa Wilson, as well as male cox Matthew Holland.
Oxford, whose victory last year owed much to the performance of cox Morgan Baynham-Williams, have an entirely new team. Eleanor Shearer has succeeded Baynham-Williams, and is joined by Jennifer Hebert, Emily Cameron, Chloe Laverack, Harriet Austin, Rebecca te Water Naude, Rebecca Esselstein, Alice Roberts and Florence Pickles.
They also have a new chief coach, Ali Williams, who said: ``We've had a lot of changes but we're excited in the next few weeks to put together what we can for race day.''
Cambridge women's coach Rob Baxter was asked how the sinking feeling last year had shaped their preparations for 2017, and he said: ``It's certainly not something we think about on a daily basis. We only tend to get reminded when we come to events like this and see it on a TV screen.
``This is the best crew we've ever had. There's still key components to put in place but we're confident.''
Oxford men's coach Sean Bowden said: ``It's taken us time; it took until November to make any sort of progress but we've found our feet.''
Cambridge men's coach is Steve Trapmore, who won Olympic gold at Sydney 2000 as part of the British men's eight, and he said: ``Every day has been a learning curve. It's about doing the most I can to get the best out of them.''
Cambridge's men hold an overall 82-79 lead over Oxford, whose women trail Cambridge 41-30.