Flights Cancelled At Heathrow
11 December 2017, 08:40 | Updated: 11 December 2017, 09:01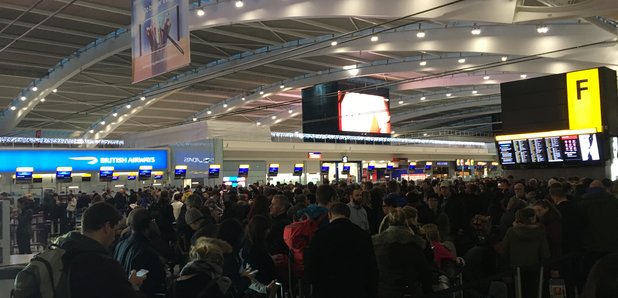 Disruption from the snow is now causing cancellations at Heathrow Airport.
Thousands of passengers are stranded at Heathrow Airport.
It's due to crew and planes being out of position after the weather yesterday.
There are queues at the airport, with many passengers stranded for hours.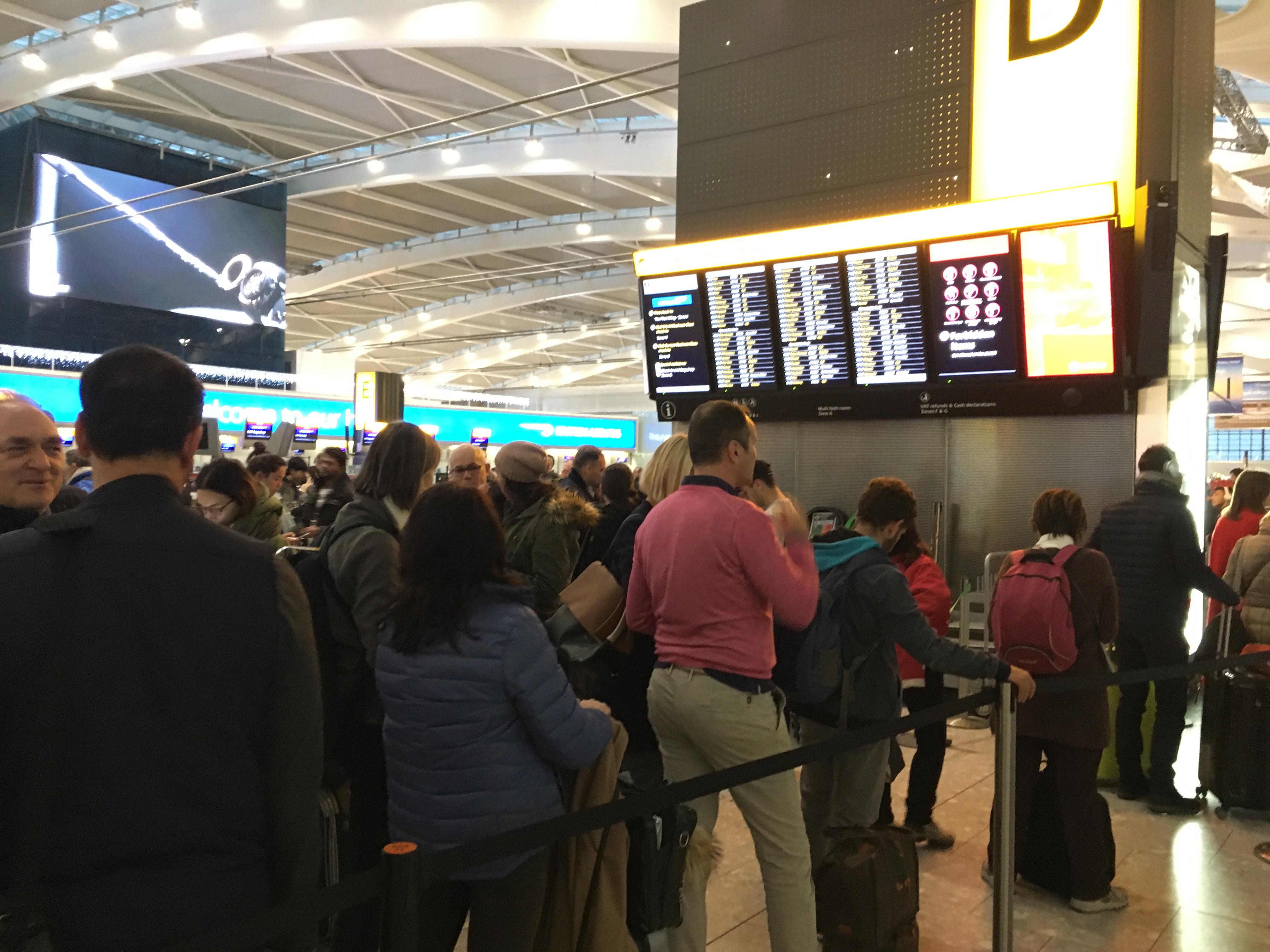 We're being advised to check our flights with your airline before travelling to the airport.
If your flight is cancelled, Heathrow are asking that you don't travel to the airport and keep updated via your airline's website. Work is ongoing tog et aircraft where they need to be and full service back in place.
"The safety and comfort of our passengers is always our first priority and we are working closely with our airlines to ensure affected passengers are looked after. We apologise to those whose travel has been impacted and regret the inconveniences that have been caused.