Football Disorder In Reading
3 July 2018, 18:28 | Updated: 3 July 2018, 18:31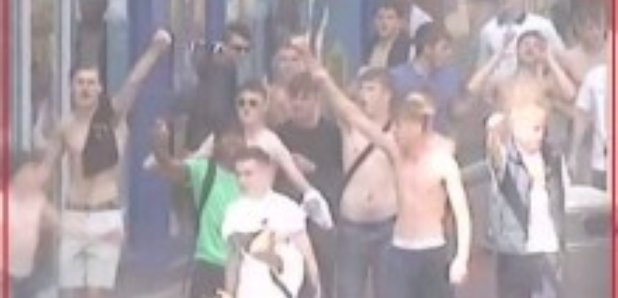 Police are trying to trace a number of football fans seen throwing cans, bottles and smoke bombs in Reading.
The incidents occurred in the aftermath of all of England's group stage matches during the World Cup, on Monday 18 June, Sunday 24 June and Thursday (28/6).
Offenders were seen in Reading town centre Station approach, on Friar Street and at the Oracle shopping centre.
Officer in the case PC Stephen Goddard, of the Neighbourhood problem solving team at Reading station, said:
"I am appealing to the public for their assistance in identifying individuals shown in the images, as I believe they may vital information about disorder in Reading town centre following England's World Cup matches.
"I fully support the public attending Reading town centre and enjoying the facilities it has to offer, however anti-social behavior, and public order of any kind will not be tolerated.
"Please if you have information contact 101 quoting 43180194990 & URN 30 27/06/18 or make contact via crime stoppers anonymously."
You can see all of the images here: http://news.thamesvalley.police.uk/news/cctv-appeal-after-public-order-offences-reading-313022