Heathrow Consultation Starts
17 January 2018, 07:13 | Updated: 17 January 2018, 07:14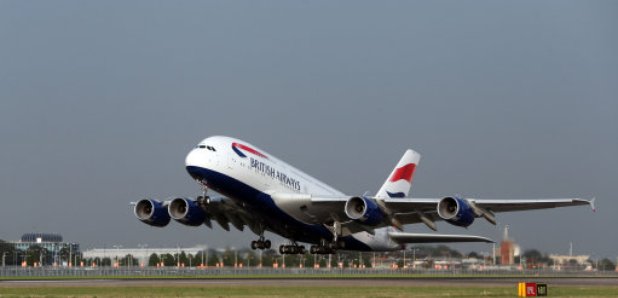 Heathrow says the feedback it receives during a public consultation will help shape its plans for a third runway.
The airport has unveiled a number of infrastructure proposals such as tunnelling the M25, the location of expanding terminal facilities and three options for the length of the new runway varying between 3,200 metres and 3,500 metres.
The second part of the consultation relates to rules that could apply when designing the new airspace required for the increase in flights, although future flight paths are not yet being consulted on.
Responses can be submitted at public events near the west London hub or via a website, email or post.
Emma Gilthorpe, Heathrow's executive director for expansion, said: "We need feedback to help deliver this opportunity responsibly and to create a long-term legacy both at a local and national level.
"Heathrow is consulting to ensure that we deliver benefits for our passengers, businesses across the country but also, importantly, for those neighbours closest to us."
Virgin Atlantic chief executive Craig Kreeger said he will scrutinise the proposals to "ensure they enable more competition" and do not prioritise the airport's largest carrier, British Airways.
He added: "Cost and efficiency remain huge concerns so Heathrow must also demonstrate that its plans are affordable to maintain our support."
The third runway was due to cost about £16.8 billion, but Heathrow claims it can complete the project for £14 billion.
Airlines have expressed concerns that landing charges could be hiked to help pay for the investment.
Willie Walsh, the boss of British Airways' parent company IAG, has urged the Government to make Heathrow provide a detailed breakdown of its expansion costs to ensure passengers are not ripped off.
The airport insists that landing charges - currently around £22 per passenger - will remain "close to today's levels".
Transport Secretary Chris Grayling has previously indicated that this would be a condition of giving the go-ahead to expansion.
John Stewart, chairman of anti-Heathrow expansion group Hacan, said: "We welcome the chance to shape the new flight paths rather than have them imposed.
"If a third runway is ever given the go-ahead we want the best possible deal for residents."
The Department for Transport says it is on track to publish final proposals for expansion in the first half of the year for a vote in Parliament.
If the scheme is approved, Heathrow will submit a planning application after consulting local communities on detailed proposals.
The airport hopes to begin construction in early 2021, with the runway completed by the end of 2025.
Rob Barnstone, coordinator of the No 3rd Runway Coalition representing MPs, local authorities and campaign groups opposed to expansion, believes the consultation is premature and said Heathrow should "calm down and await Parliament's verdict".
He said: "The consultation has major gaps in information including the lack of any information on new flight paths and robust plans to address issues arising from expansion including air quality and roads and rail around the airport.
"There is also no evidence that Heathrow can deliver on promises made to local communities. All of its promises are, as usual, 'indicative'."