Heathrow Third Runway Could Face Legal Challenge
6 June 2018, 08:51 | Updated: 6 June 2018, 08:57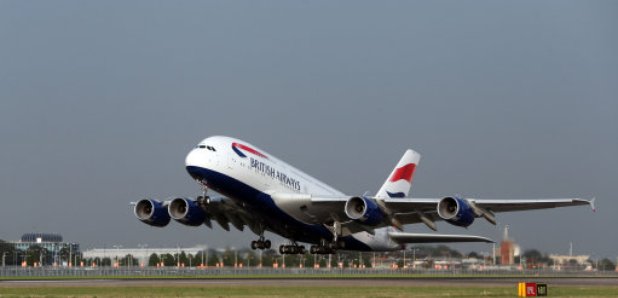 Theresa May could face a court battle with the council in her own Maidenhead constituency - over a third runway at Heathrow.
The leader of Windsor and Maidenhead, Simon Dudley, says it's ready to fight with other local councils - if MPs back the airport expansion plans.
The warning came after Transport Secretary Chris Grayling announced that, after decades of debate, the Cabinet had finally given the green light for the expansion of Heathrow to go ahead.
The Department for Transport confirmed there would have to be a Commons vote by 11 July.
Simon Dudley, the leader of Windsor and Maidenhead Council, said they were among four authorities considering legal action along with the environmental group Greenpeace.
In his Commons statement, Mr Grayling was keen to stress that Heathrow expansion would bring benefits across the country with a boost of up to £74 billion to passengers and to the wider economy. he said:
"The time for action is now. Heathrow is already full and the evidence shows the remaining London airports won't be far behind."
"Despite being the busiest two-runway airport in the world, Heathrow's capacity constraints means that it is falling behind its global competitors, impacting the UK's economy and global trading opportunities."
The announcement comes after the independent Airports Commission concluded in 2015 that an new north-west runway for Heathrow was the best option for delivering extra airport capacity – a decision endorsed by ministers in October 2016.
The decision's been welcomed by unions and business groups.
Theresa May says ministers with long-standing objections, including the Foreign Secretary Boris Johnson, won't be allowed to campaign nationally against the decision.