House In Sunningdale Destroyed By Fire
4 October 2018, 15:27 | Updated: 4 October 2018, 15:35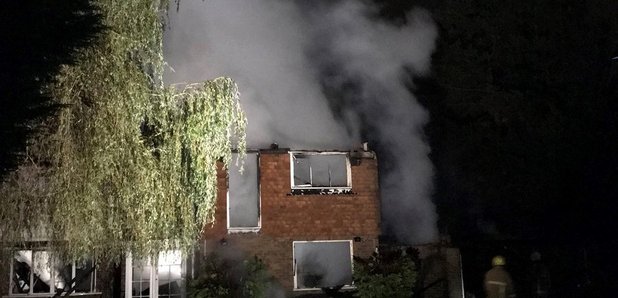 A house in Sunningdale's been destroyed in a huge fire while it was empty.

Crews were called to Sunning Avenue early this morning (Oct 4) - no-one was there at the time and there were no injuries.
It broke out at around 1.10am.
They spent several hours tackling the flames - the floors inside collapsed.
They say the damage is so bad it'll be hard to investigate how the fire started.