Increase In Drink And Drug Drive Arrests
2 August 2018, 17:34 | Updated: 2 August 2018, 17:39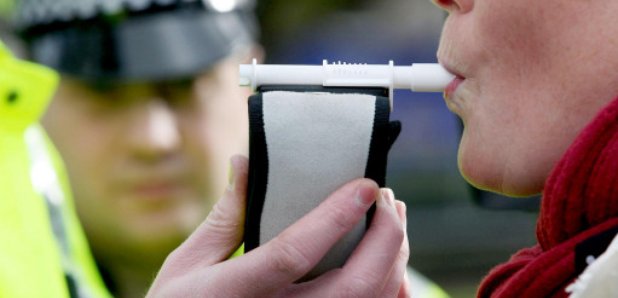 Hampshire and Thames Valley police say they've seen a rise in the number of drug and drink drivers caught.
As part of their joint summer drink drive campaign, Hampshire and Thames Valley Police have seen a 37% rise in the number of drivers arrested for drug driving and a 25% increase in the number arrested for drink driving, compared to last year.
3,327 drivers were tested overall during the month-long campaign that ran from the 14 June to 15 July 2018, resulting in a total of 536 arrests.
Stop and roadside checks were carried out both morning and evening where drivers were asked to provide a voluntary breath test.
Key Campaign Results
3219 drivers were breath tested, 394 of these failed the test (12.2%)
94 drivers who failed the breath test had been involved in a collision
Out of the 394 who failed the breath test; 81% were male and 19% female
The highest age group for failing a breath test were the under 25s (14.6%)
108 drivers were drug tested, 52 failed the test (48.1%)
16 drivers who failed the drug test had been involved in a collision (28.6%)
Out of the 151 arrested for drug driving offences – 94% were male drivers and 6% were female drivers.
Hampshire and Thames Valley's Joint Operations Road Safety Sergeant, Rob Heard, said:
"We made it clear to drivers that we would be stepping up our enforcement for drink and drug driving and warn them against the dangers of driving under the influence of alcohol or drugs.
"We also shared the personal tragedy of Karen Marchant, who lost her daughter to a drink driver in the hope that it would deter others from taking that risk.
"Sadly, there are still a significant number of people that think it's acceptable to get behind the wheel of a vehicle after consuming alcohol and/or drugs, risking their own life and other innocent people's lives.
"He added: "I don't believe we have more drug drivers on the road I think that the equipment we have to identify drug driving has improved."These people caught will now face the consequences of their thoughtless, selfish actions."