M4 Road Rage Driver Convicted
5 October 2017, 09:12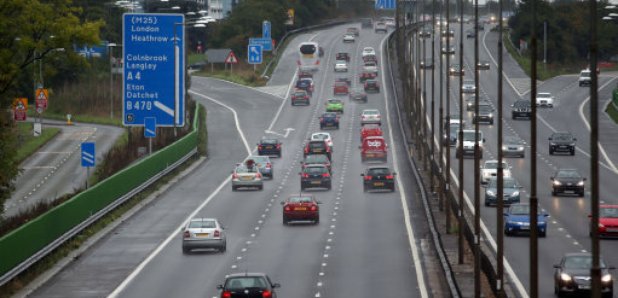 The man braked in front of a woman several times and reversed towards her on a stretch of motorway in Berkshire
Cecil Kwakye, aged 26, of Otter Way, West Drayton, was found guilty of dangerous driving by a unanimous jury at Reading Crown Court following a two day trial.
At about 7pm on Monday 19 December last year, the victim, a 52-year-old woman, was driving a BMW on the eastbound carriageway of the M4 which she joined at junction 12.
Kwakye joined the same carriageway at junction 10 and pulled in front of the victim's car without indicating. The victim then flashed her car lights at Kwakye who stopped his vehicle in lane three of the motorway.
The victim maneuvered her vehicle around Kwakye's car and continued on her journey during which Kwakye continued to stop his vehicle in front of the victim's car.
The victim then attempted to leave the motorway but Kwakye manoeuvred his vehicle to block the slip road.
On two occasions the victim had to stop her vehicle on the hard shoulder. On one of these occasions Kwakye stopped his vehicle and reversed his car towards the victim's car.
The victim finally managed to stop her vehicle on the hard shoulder at junction 5 and police attended the scene.
Kwakye was arrested at the scene and charged on 28 January this year.
He is due to be sentenced at a later date.
PC Marcus Audoin of the Roads Policing Unit said: "This was a sustained road rage incident during which Kwakye put another member of the public through a horrendous ordeal by pursuing her for many miles along the motorway. During the pursuit he performed a variety of dangerous manoeuvres, including braking to try and force her to a stop her vehicle, all because she flashed her headlights at him.
"Kwakye showed no consideration for the safety of the victim or other road users. He put the victim in considerable fear.