Man Jailed For "Life-Changing" Bicester Attack
19 September 2018, 16:28 | Updated: 19 September 2018, 16:40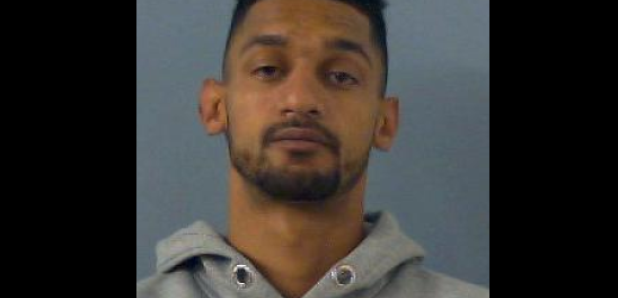 A man's been jailed for almost 12 years for a vicious attack in Bicester that left his victim needing a metal plate in his head.
Ellis Rodney, aged 30, of Bourne Close in Bicester was sentenced to 11 years and 10 months after he pleaded guilty to GBH with intent at Oxford Crown Court. He was also given a further period of three years and two months on licence to be added on after his release.
At around 3.50am on Sunday 11 June 2017, the victim, who was 27 at the time, was attacked by Rodney in Causeway, on his way home from a night out in Bicester.
He was punched and knocked unconscious, sustaining serious head injuries and was found by a member of the public.
The victim was taken to the John Radcliffe Hospital in Oxford, where he was sedated for three days due to bruising on his brain and multiple and significant facial fractures, which required surgery.
The victim's injuries have had life-changing effects. He has suffered from a permanent loss of smell and he has a metal plate in his head.
Rodney was identified following an anonymous report to police and was arrested the following morning.
He was subsequently charged by postal requisition on 5 April 2018 and was remanded in custody at Oxford Magistrates' Court on 26 April.
Investigating officer, Detective Constable Mark Wray, of Force CID at Banbury police station, said: "The day after this attack, Rodney exchanged a text message with an unknown person who appears to have heard about the assault.
"Rodney had received a message asking who he had assaulted, and Rodney replied with 'I can't remember LOL'.
"The judge detailed the aggravating factors, the fact that Rodney was on licence at the time of the assault, the fact he was under the influence of alcohol, and that it took place in a public place.
"He also commented on the ongoing effects the injuries are having on the victim's health and quality of life.
"The evidence is that this was a sustained attack where the victim was kicked repeatedly to the head and body, causing damage to his brain, face and head.
"It was obvious that the level of force used was intended to cause as much injury as possible.
"I would like to thank the victim for his support throughout the investigation.
"This sentence sends a strong message that the courts will deal robustly with alcohol-fuelled violence and reflects the severity of the life-changing injuries that the victim has sustained."